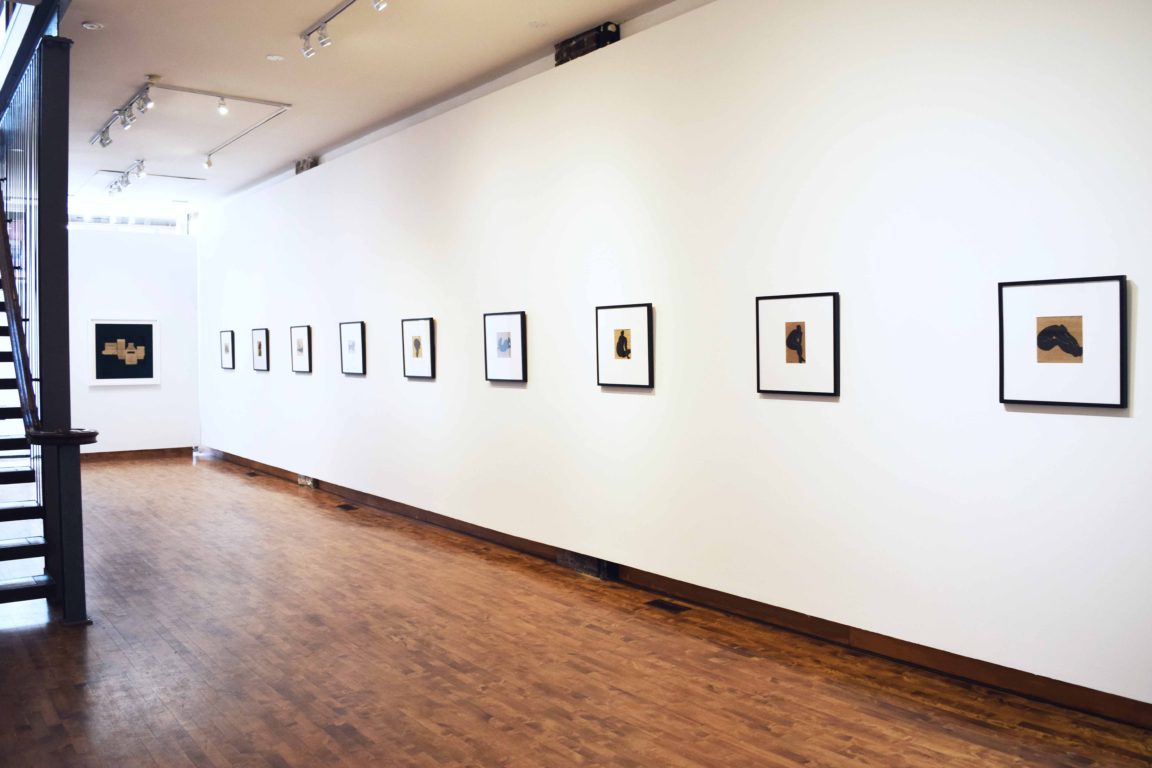 PAPER TRAIL
an exhibition of contemporary paper-based art
 January 27 – February 23, 2018
Reception with the Artists: Saturday, February 10, 2 – 5pm
Lonsdale Gallery is pleased to present an exciting selection of works on paper, featuring drawing, painting, collage and photographic prints by Lonsdale Gallery & Guest Artists:
Jamie Bradbury
Patrice Charbonneau
Steve Fleury
Sven Hennze
Katherine Tzu-Lan Mann
Keijo Tapanainen
Peggy Taylor Reid
Dasha Valakhanovitch
Francesa Vivenza
Xiaojing Yan
Paper, papier, papel, carta – whatever the language, this material is the base of ideas, expression, communication, and art.
Peggy Taylor Reid and Dasha Valakhanovitch explore the impact of industrial production and consumption on the natural environment. Taylor Reid's photographs of packaging from everyday consumer items highlight the social and political implications of our culture of over-abundance and disposable products. Valakhanovitch's intricate drawn aerial views of industrial farms map the effects of monoculture on the natural environment, revealing the beauty and ugliness of our industrial reality.
Xiaojing Yan and Katherine Tzu-Lan Mann's painterly organic abstract compositions combine materials and visual elements to create striking and personal visual narratives. Tzu-Lan Mann's mixed media paintings uses loose decorative elements, repeated until they appear almost chaotic, to create complex networks of imagery that expose the materiality of the painting process. Yan's sumi ink paintings of stylized cloud forms fuses Chinese materials and techniques with Western aesthetics to express personal ideas about her own identity as an artist working between two cultures.
Patrice Charbonneau and Steve Fleury explore how built architectural environments are influenced by culture, habits, and experience. Influenced by his architectural practice, Charbonneau's semi abstract renderings of interior spaces capture the intersection between the ways space is imagined, adapted, and inhabited. Fleury's large-scale drawings of the urban landscapes rendered in photo-like detail, reflect a sense of poetic quietness; a moment frozen in time.
Jamie Bradbury, Sven Hennze, and Keijo Tapanainen approach portraiture in strikingly different ways to capture the essence of their subjects. Sven Hennze evokes a strong voyeuristic feel in thoughtful graphite portraits of subjects lost in private moments. Tapanaimen's sensuous carbon paper collages, inspired by Henri Matisse, render the human body to pure line and form, leaving only the traces of his subjects visible. While, Bradbury's watercolour portraits draw on street culture, music, fashion and the artist's own personal history to explore representations of masculinity from a contemporary context.
From intimate pieces to large-scale compositions, this exhibition offers an intriguing sampling of artworks that elevate this humble medium in compelling and thought provoking ways.
Selected Works:
GALLERY HOURS
Wednesdays - Saturday
11am - 5pm
or, by Appointment
CLOSED LONG WEEKENDS
* Updated March, 2022
Hours may be subject to change. Please call ahead