Throughout the month of June, we will be hosting RED LIGHT IN FOCUS, a dynamic series of FREE weekend programming. Every Saturday and Sunday at 1pm, join us for engaging and thought provoking guided tours of the RED LIGHT led by exhibiting artists and gallery staff.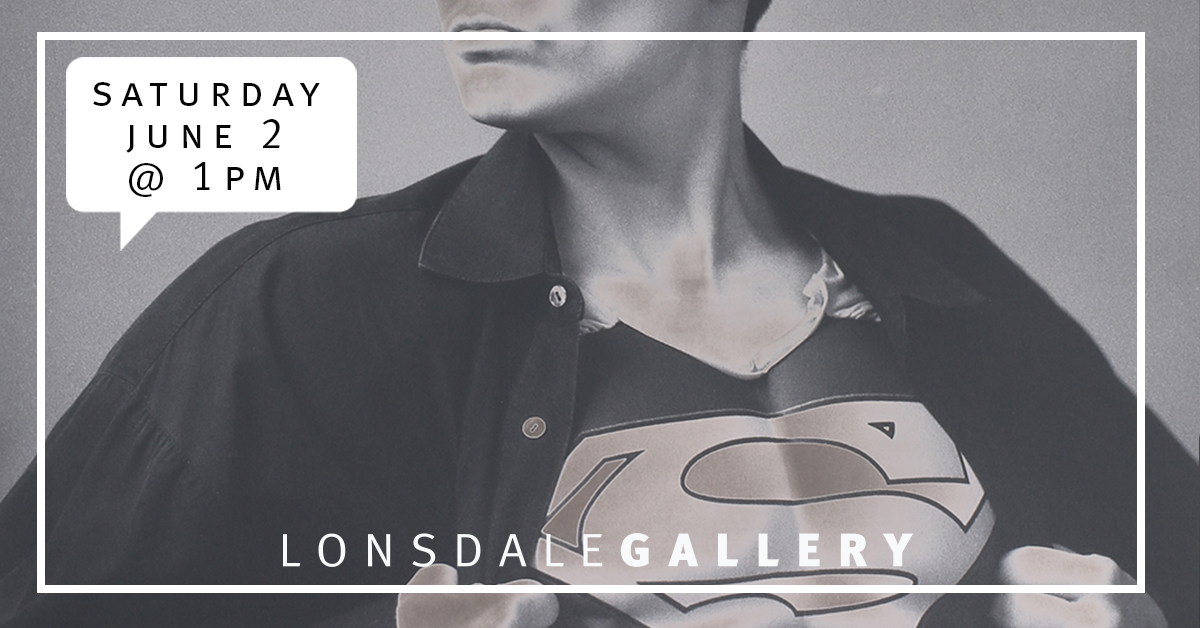 Kevin Kelly – Gender Series
Saturday, June 2, 1 – 1:45pm
Just in time for Pride, join us for a guided tour of Kevin Kelly's photographs from his Gender series, currently on view as part of Red Light. Kelly's solarized photographs, an experimental technique made famous by Man Ray, elevates his subjects bringing a distinctively contemporary flavour to the tradition of portraiture. Kelly, along side the gallery's manager, will take visitors through both floors of the exhibition examining each of the artist's powerful portraits of drag performers that celebrates the gender spectrum. More Information.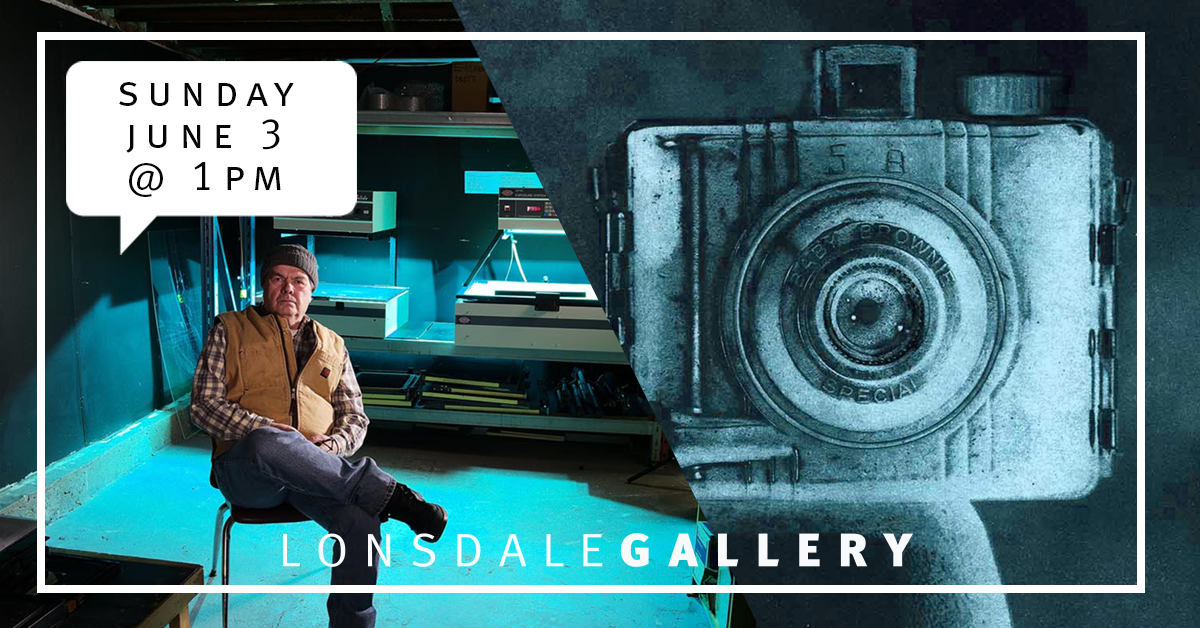 Bob Carnie – the making of selected images from RED LIGHT
Sunday, June 3, 1 – 1:45pm
Join Bob Carnie to get an exclusive behind the scenes tour of the making of selected images from Lonsdale Gallery's landmark CONTACT exhibition. Bob Carnie is a Toronto-based photographer/printer with an international reputation for printing traditional and digital for acclaimed photographers, galleries and museums. Listening to Carnie speak about the artistry behind the hand printing process is a veritable master class in photography. He will discuss: silver printing, platinum palladium, and gum processes (tri colour & dual tone), and as well applying gum pigment over other processes; all while sharing in his stories about working closely with artists in the darkroom. More Information.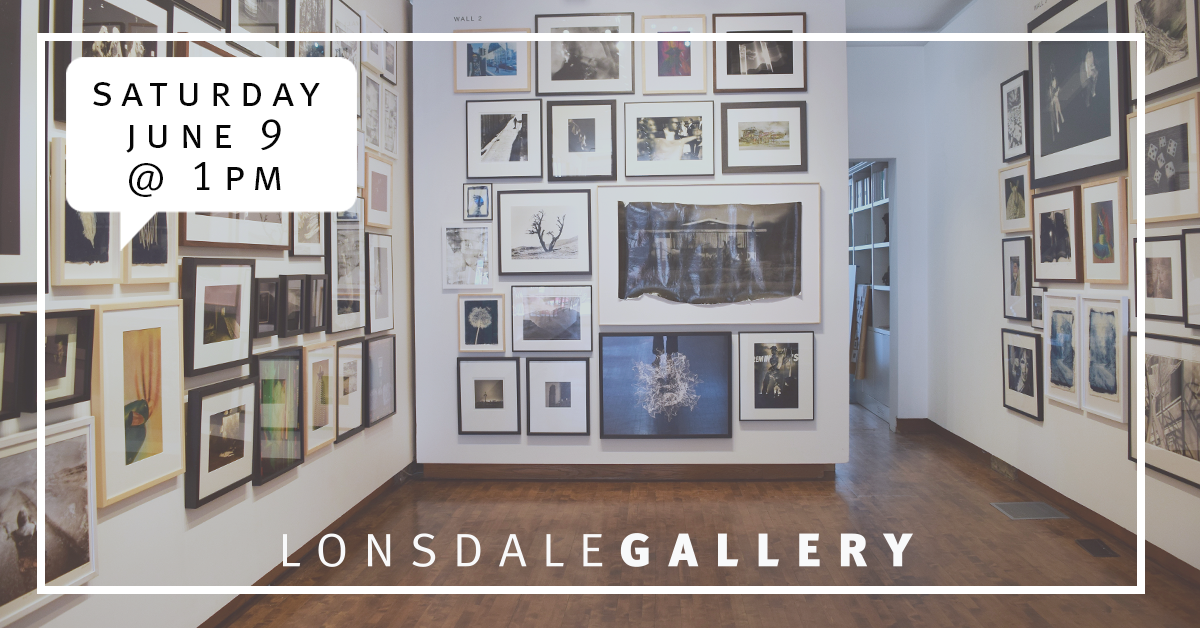 RED LIGHT: Curator's Talk
Saturday, June 9, 1 – 1:45pm
Join us for a guided tour of Lonsdale Gallery's landmark two floor CONTACT Feature Exhibition, which showcases over 300 contemporary experimental darkroom photographs. Gallery Manager, Simone Rojas-Pick, will take visitors through the exhibition, discussing selected pieces photo-based artists from Canada and abroad, while highlight different processes and approaches hand-printed photography. She will answer your burning photography questions and shed new light on the works included in this monumental exhibition. More Information.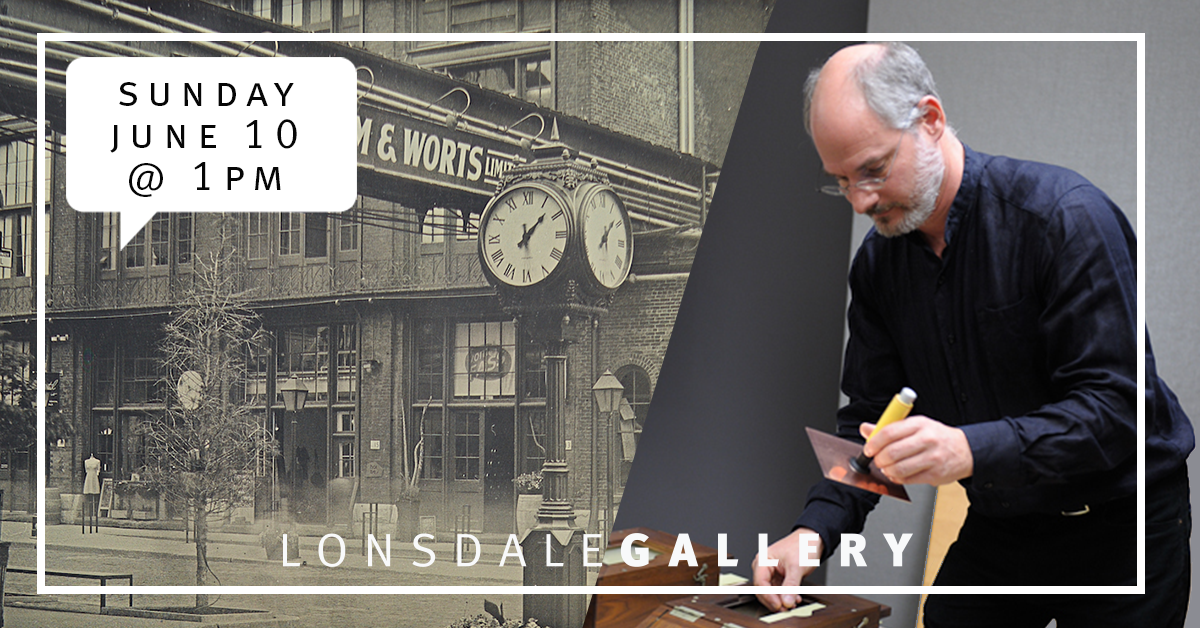 Dr. Mike Robinson – History of Daguerreotypes
Sunday, June 10, 1 – 1:45pm
The birth of photography as we know it today is rooted in Louis-Jacques-Mandé Daguerre's invention: the daguerreotype. Dr. Mike Robinson, Canada's leading expert on daguerreotypes – the first photographic art, will share his incredible breath of knowledge about the history of the medium, while discussing materiality of the daguerreotype as an image and as a process. "Each daguerreotype contains a unique material story about the process of its creation." Looking at his Toronto views included in the exhibition, and other examples from his studio, Robinson will discuss why daguerreotypes "look the way they do". More Information.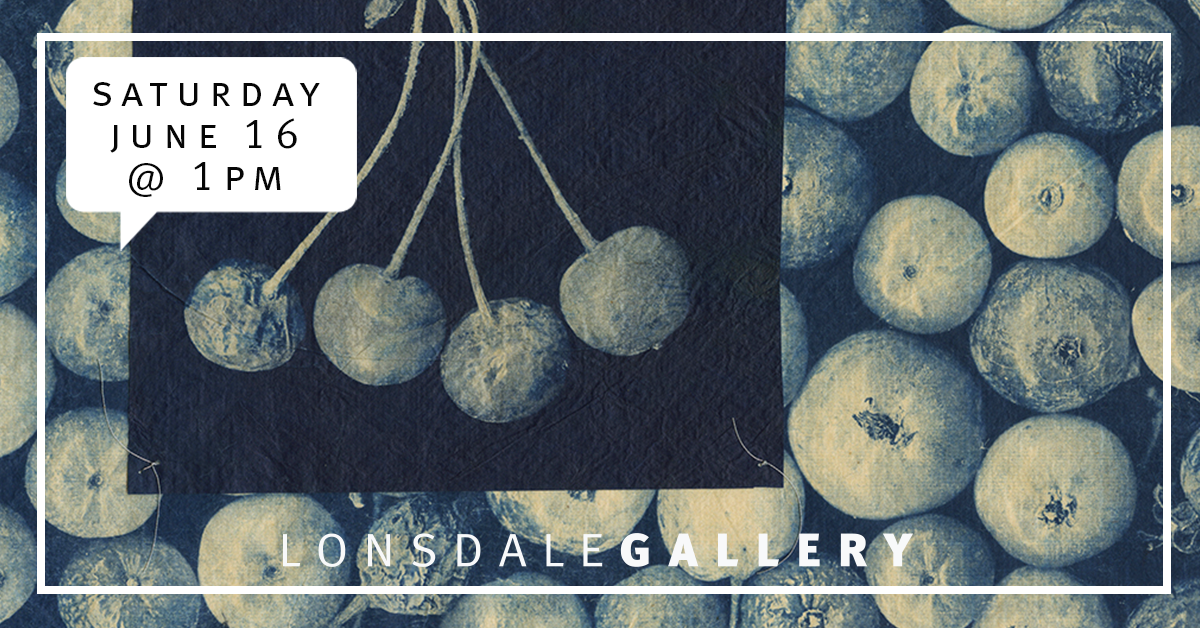 Cynaotypes: "Photography's Blue Period"
Saturday, June 16, 1 – 1:45pm
Immerse yourself in the moody blues of contemporary cyanotypes. Described by historians as "photography's blue period", cyanotypes are one of the oldest monochrome photographs. See how contemporary artists are reviving this 176-year-old process, and manipulating the medium to produce eye-catching images with rich expressive effects. Their deep, intense blue tones offer a painterly feel, making these photographs highly distinctive and sought after by collectors. Join us for an engaging introduction to this fascinating historical process and the exciting array of pictorial approaches that it allows. More Information.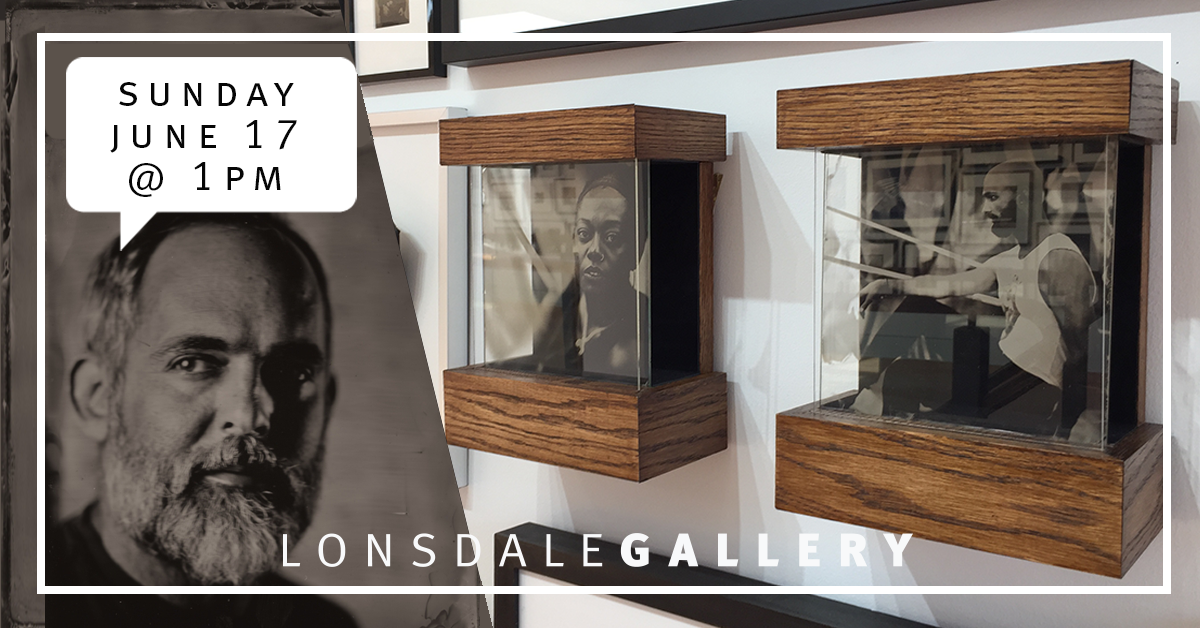 Horst Herget – Wet Plate Collodion
Sunday, June 17, 1 – 1:45pm
Learn about the chemistry and craftsmanship required to produce ambryotype photographs. Join award winning Toronto photographer Horst Herget for a special demonstration of the processes behind creating unique one of a kind hand crafted photographic objects. Herget will discuss his intriguing three-dimensional glass ambryotypes portraits on view at the gallery; while sharing his experience of working with his subjects outside in his 'open-air studio' to create highly personal and intimate portraits. More Information.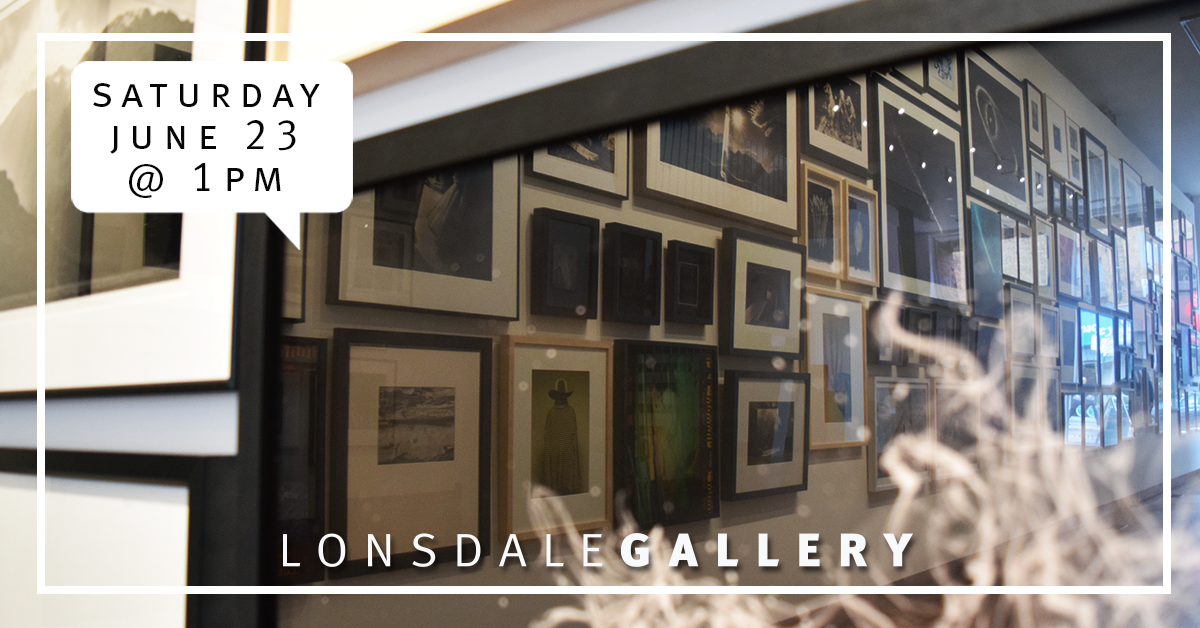 Experimental Photography: Alchemy & the Darkroom
Saturday June 23, 1 – 1:45pm
Step into the darkroom one last time for a special tour focusing on experimental photographic practices. As photography evolves beyound being a documentary form, artists continue to seek out news ways of visualizing the world. Discover the captivating ways that artist use the alchemy of the darkroom to create compelling images using chemicals and light. More Information.