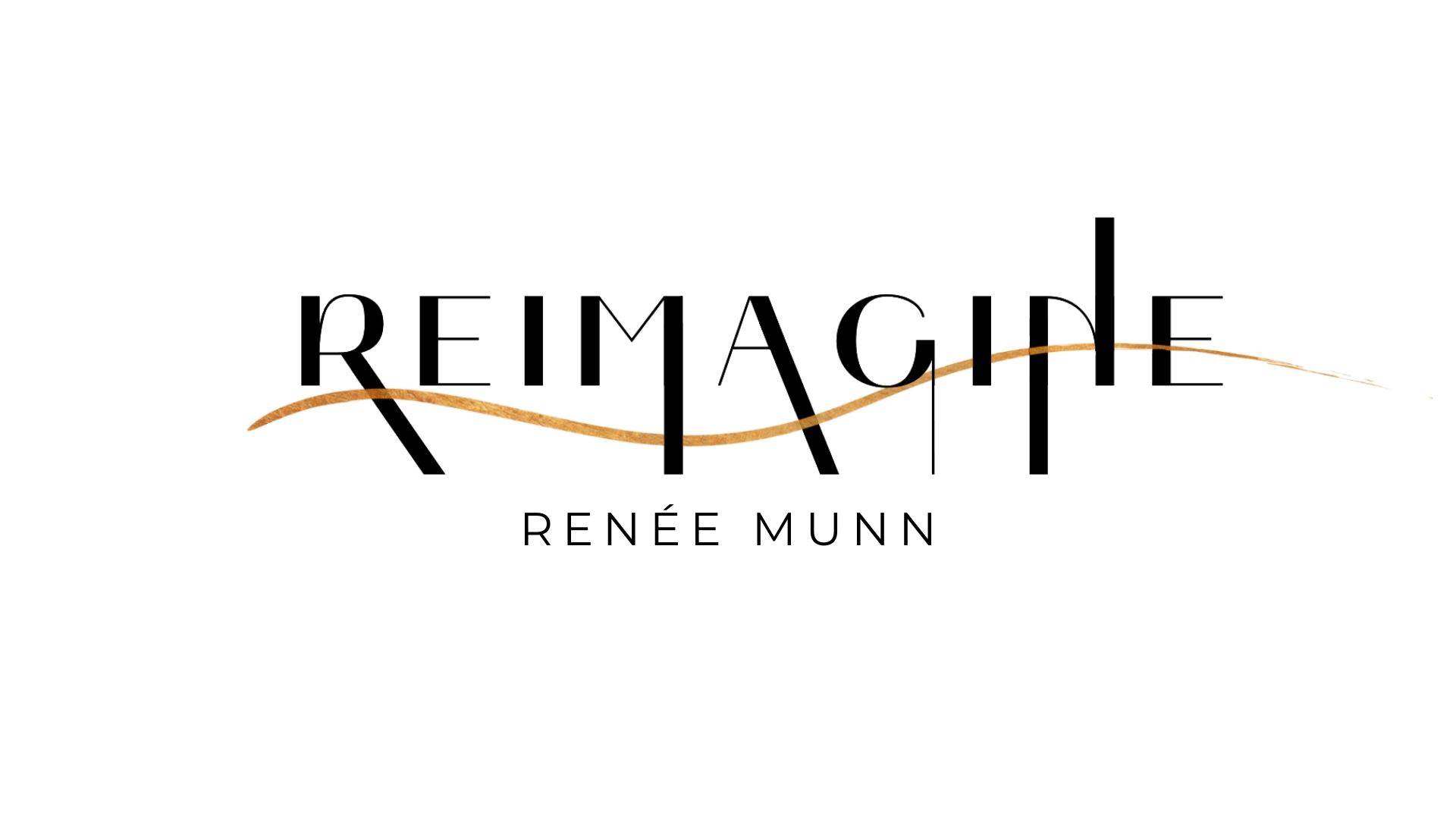 on view
May 21 – July 16, 2022
Australian-born, Toronto-based photographer Renée Munn's large-scale fragmented portraits offer a provocative and nuanced investigation of selfhood and feminine identity. The artist embraces techniques of multiple-exposure and physical fragmentation to create fresh and visually arresting multi-layered images that critically play with notions of perception. Presenting a selection of pieces from Munn's iconic series The Looking-Glass Self, the exhibition explores the often-conflicting ways that our identities make themselves visible.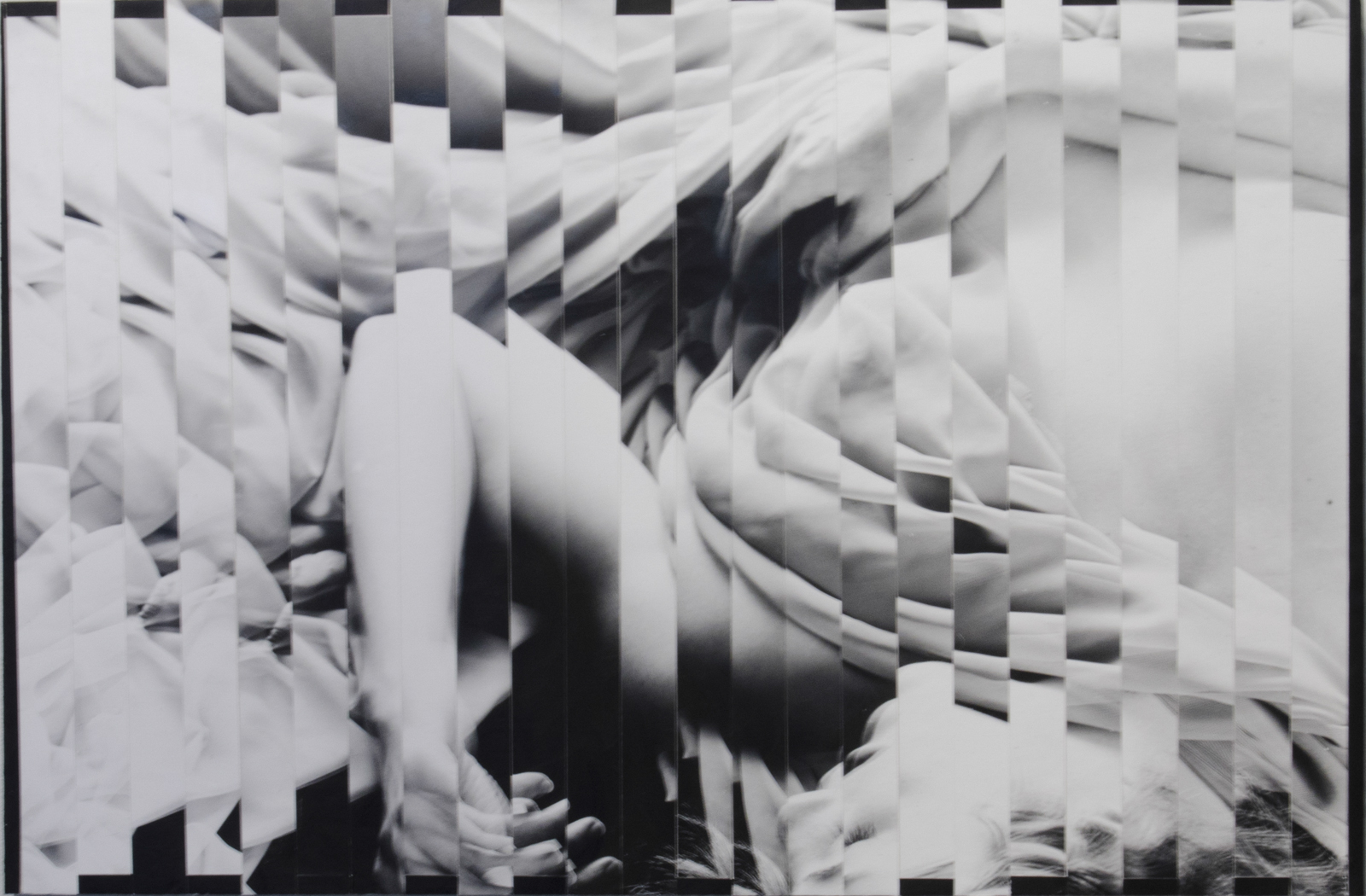 Echo (2)
2013
gelatin silver prints, beeswax, dry mount tissue, PVA, encaustic-paste varnish (beeswax and Gamsol), oil paint and acrylic
unique work, edition 1/1
24 x 36 inches
$3,450
Munn's practice engages with numerous analogue and darkroom processes. Employing such techniques as, double and triple exposure, photogram's, combination printing and cliché verre, to create a single multi-layered image. She then, seals and glazes her works with beeswax. Meticulously composed from multiple negatives, every gesture is made evident and tangible. Cutting and splicing the images together, manipulates time and space, visually emphasizes Munn's conceptual and physical intervention onto the photographs. Presented unframed, the artist enables the eye to transcend the frame and perceive multiple dimensions of appearance and experience of self.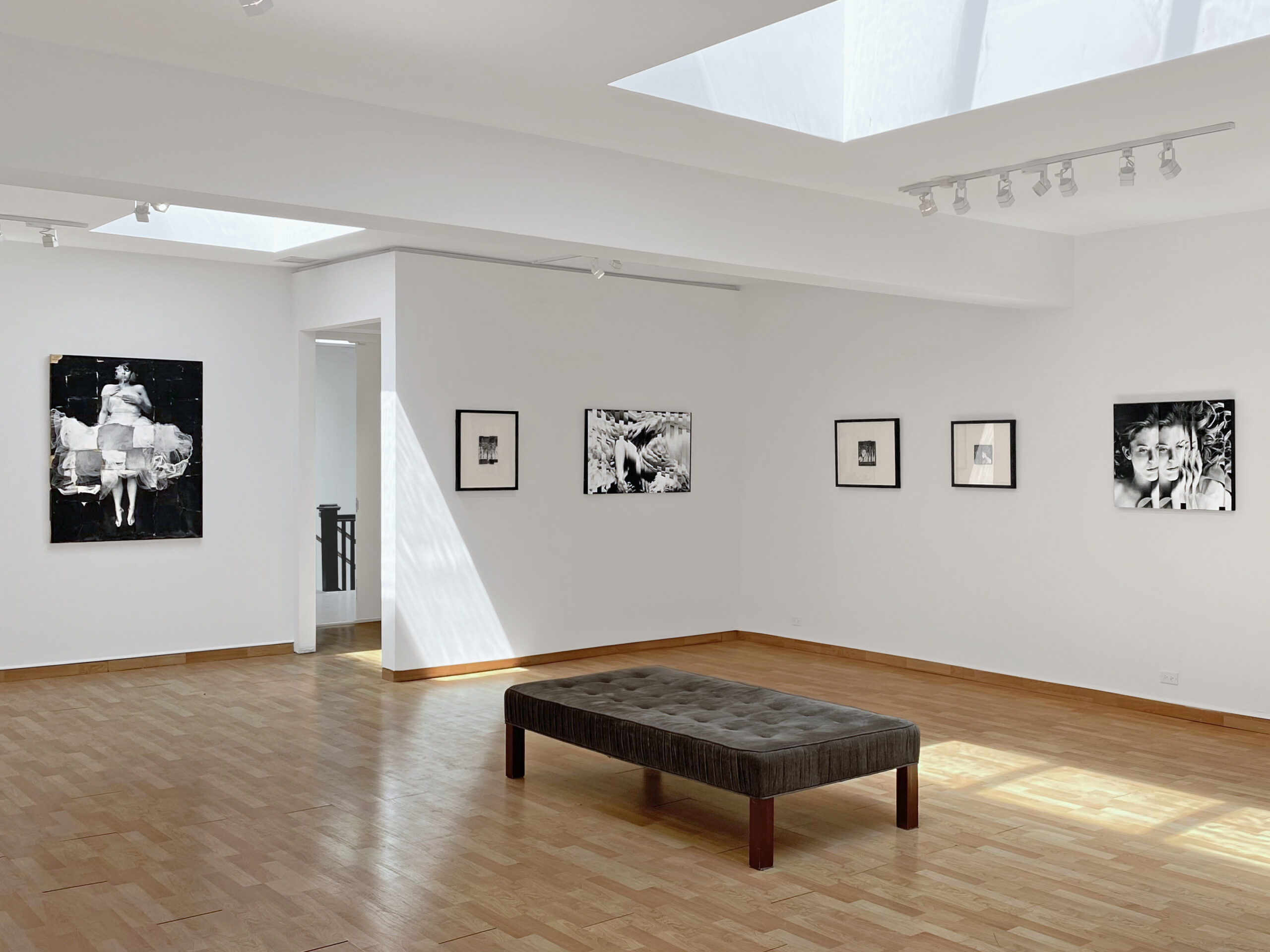 Munn approaches her subjects with a profound sense of care, which challenges traditional modes of female representation in art. While making homage to several motifs of the female nude within the history of art, Munn ensures her subjects remain graceful and yet powerful. Rather than depicting the female subject as the vulnerable object of a voyeuristic gaze, her attention remains focused on unveiling the different dimensions of self and playing with modes of perception.

Untitled
2014
gelatin silver prints, Beeswax, PVA Three dimensional collage float mounted
unique work, edition 1/1
55 x 16 inches (framed)
$3,500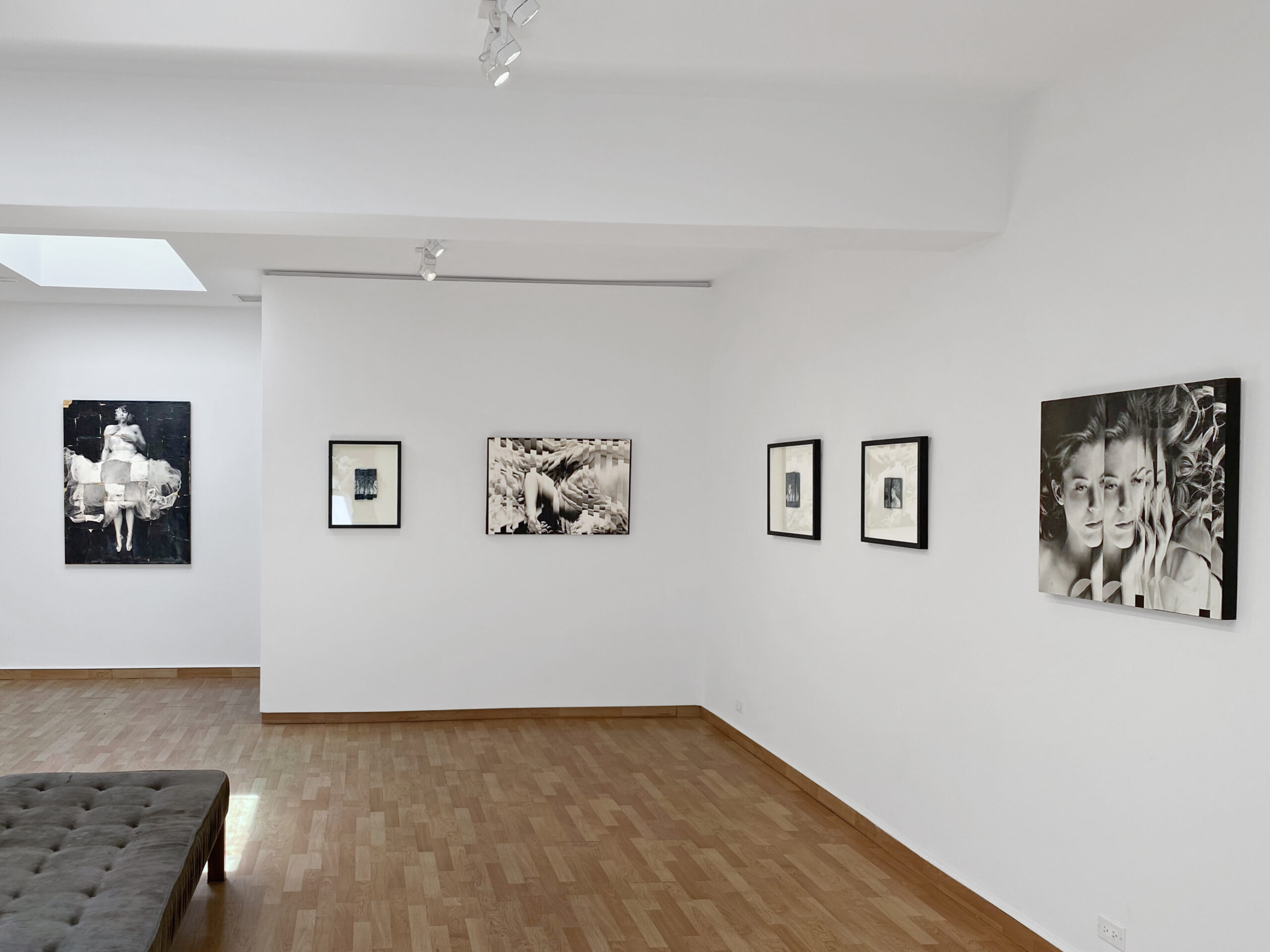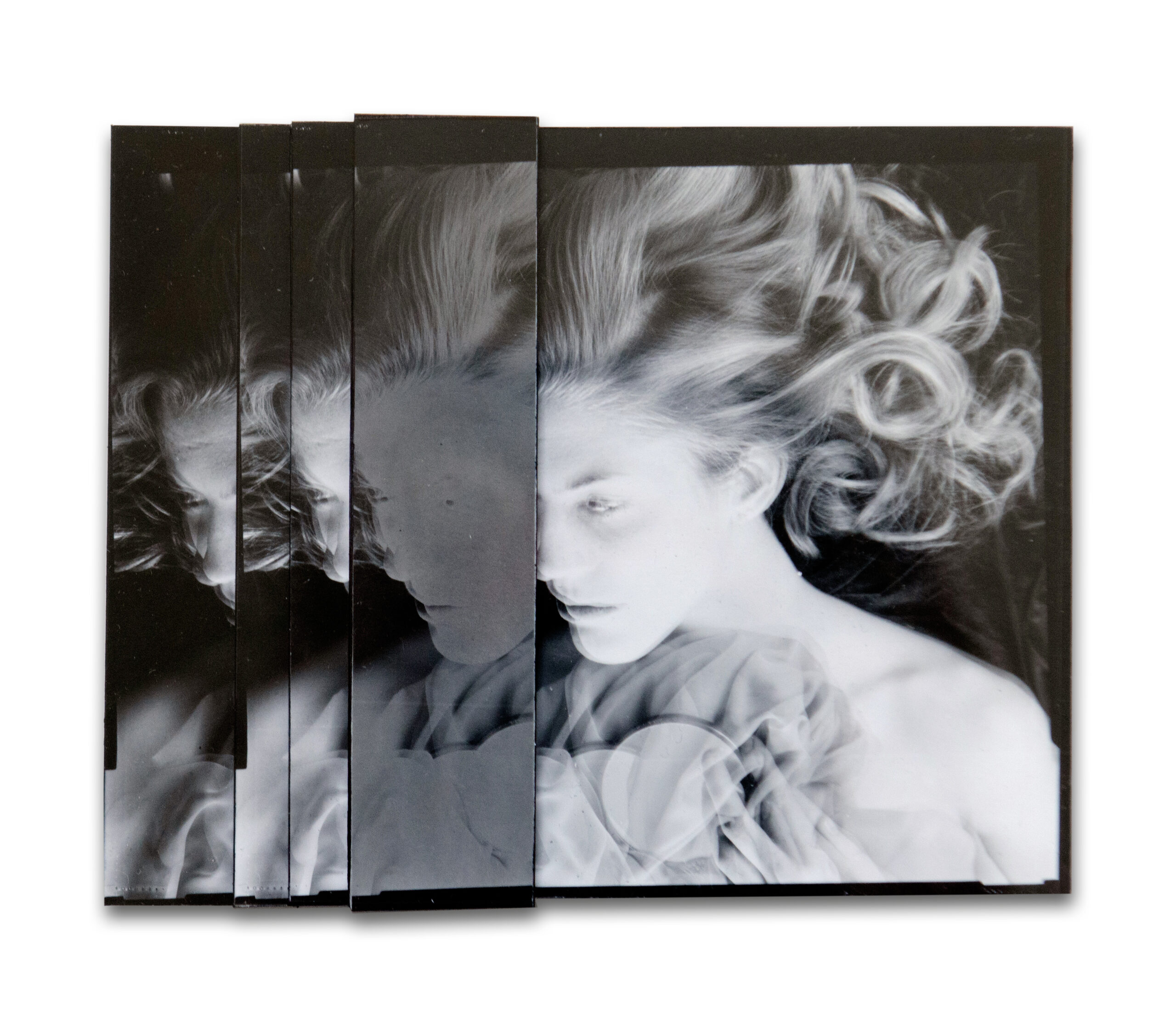 Looking-glass Self Artist Proof
2014
Gelatin Silver prints, Beeswax, dry mount tissue, PVA
EDITION: 1/1
18 x 24 inches (framed)
$1,200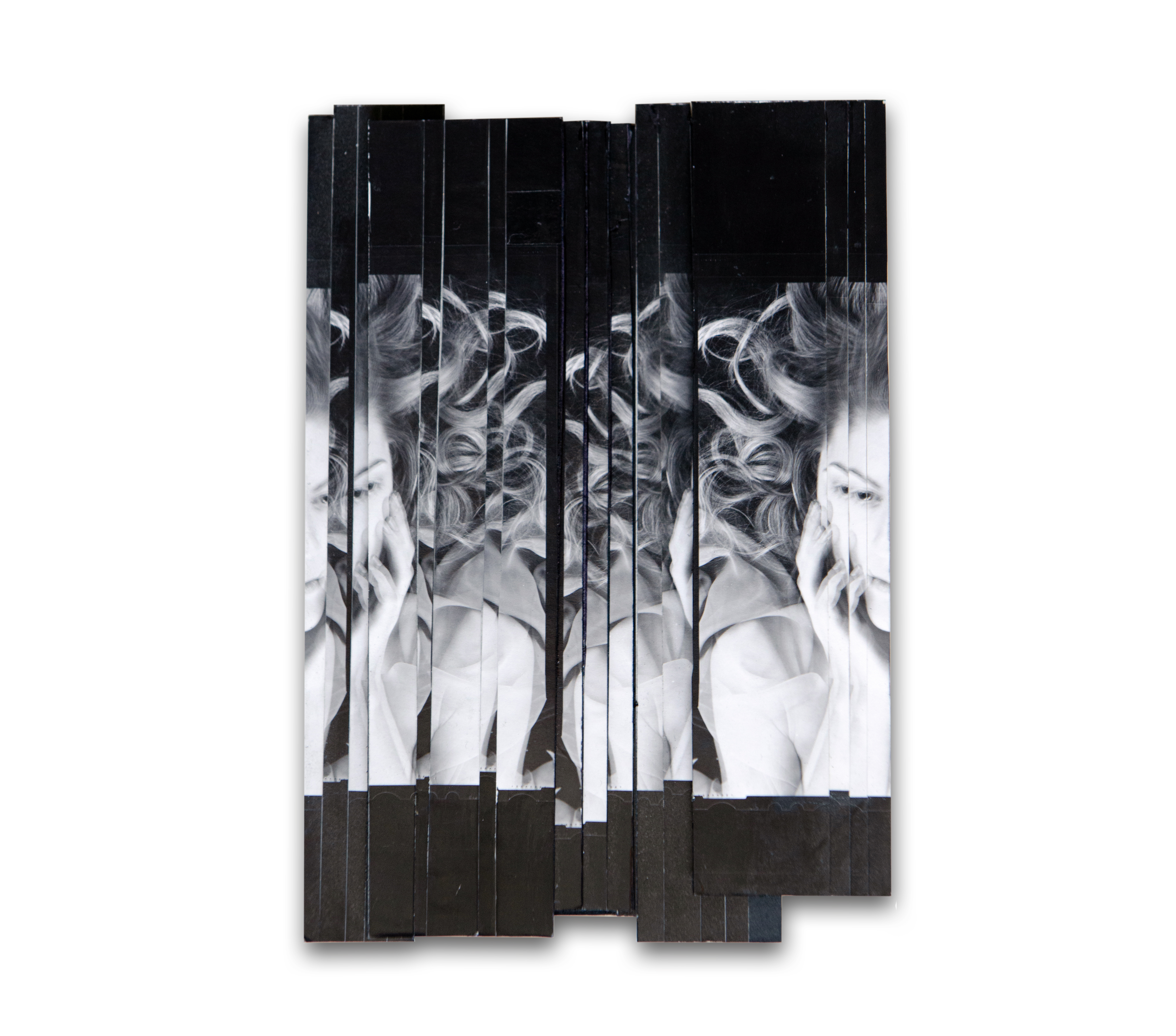 Metamorphosis
2014
gelatin silver prints, beeswax, dry mount tissue, PVA
edition 1/1
5.25 x 7.5 inches
24 x 18 inches
$1,500
It's through this lens that Munn is able to bring her unique experience as an artist, a woman, and a mother to the fore. The artist's portraits reveal the figures in various states of becoming. The fragmented subject is revealed to be in a constant state of metamorphosis. Never static or fixed, they appear to be anticipating the emergence of something novel and new. It's in this space of self-examination and transformation that Munn's images allow viewers to reimagine and reframe their own perceptions of self.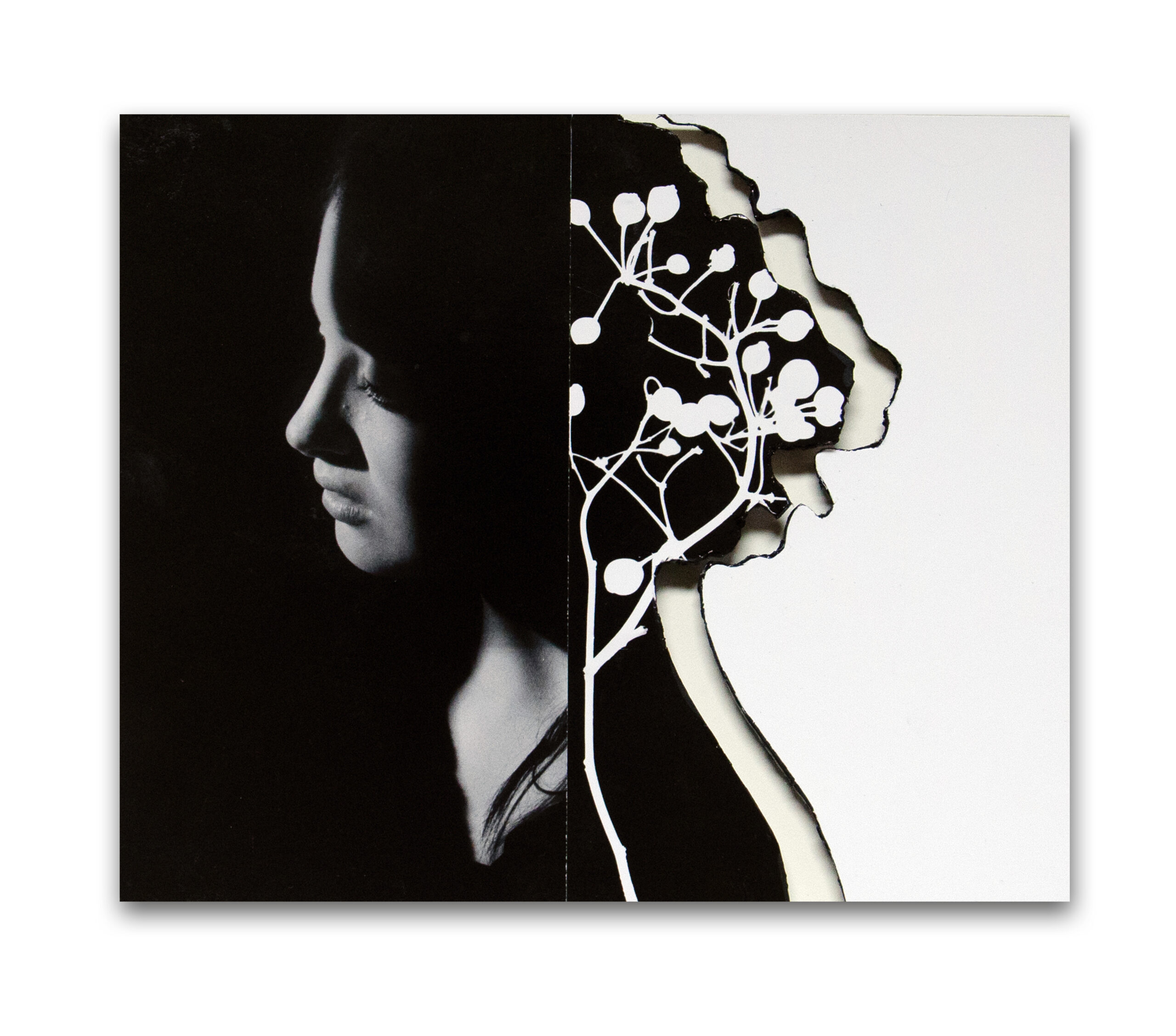 Convergence (Winter Berry Photogram)
2014 – 2016
gelatin silver prints, beeswax, dry mount tissue, PVA
edition 1/1
7" x 8.5" / 18×24
$950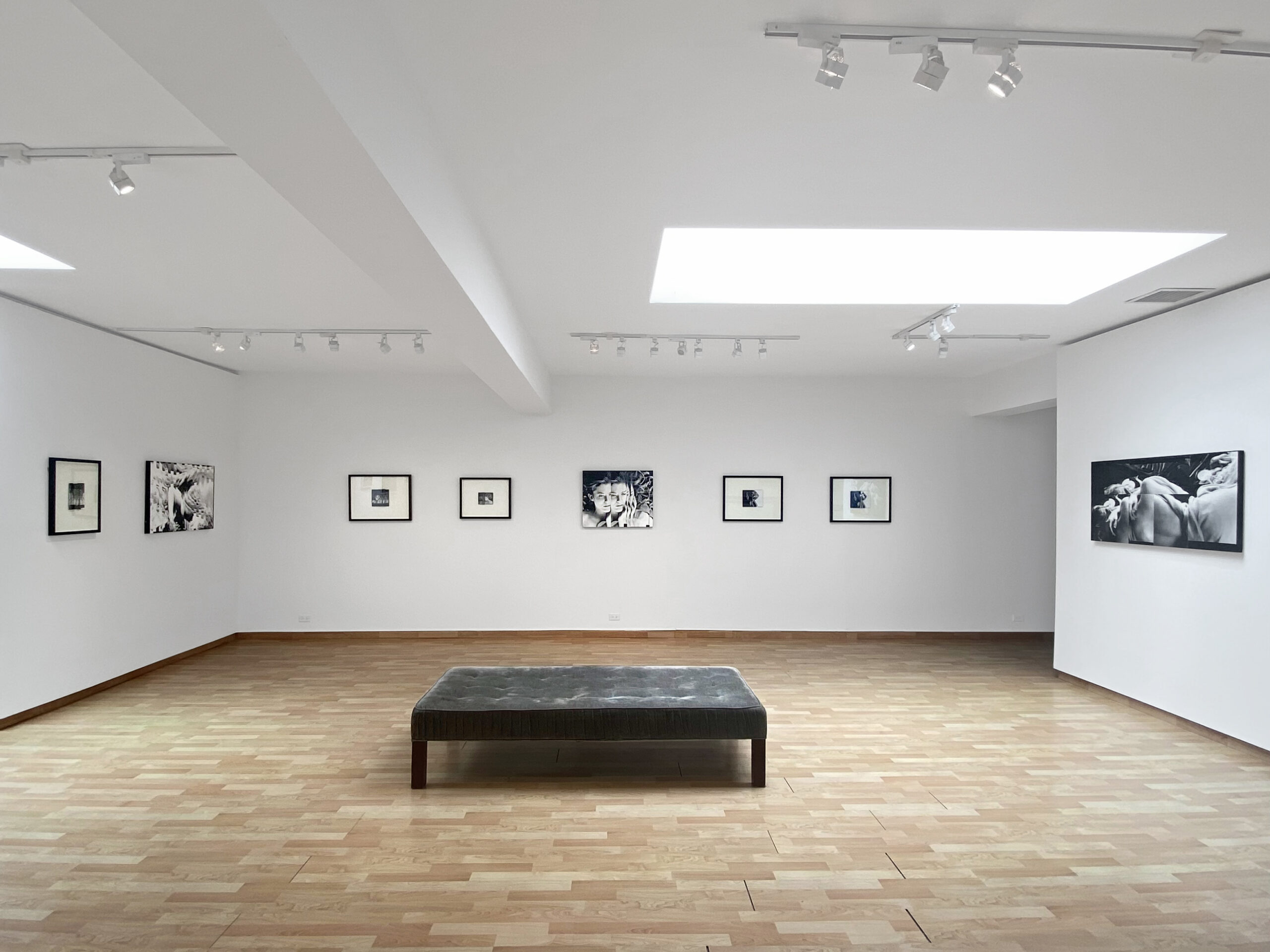 Renée Munn is a Canadian artist best known for her large scale, whimsical black and white collaged portraits. Munn's experimental approach of the photographic medium blends tradition with abstraction. Using a large-format film camera and traditional darkroom practices, she plays with the expressive possibilities of the medium in a contemporary way –such as multiple in-camera exposures, photograms, cliché verre, combination printing, and solarisation – to create surreal dream-like portrait. Her collages are finished painted with beeswax and oil paint and are exhibited unframed and tangible.
Munn received her bachelor's degree in Fine Arts from Ryerson University's School of Image-Arts in photography (Canada). Munn has been the recipient of several international awards and her artwork has been acquisitioned for the permanent collections at the Bibliothèque Nationale de France and Ryerson University Image Arts, as well as Ryerson University School of Business public collection. Born in Australian, Renee Munn currently lives and works in Toronto.