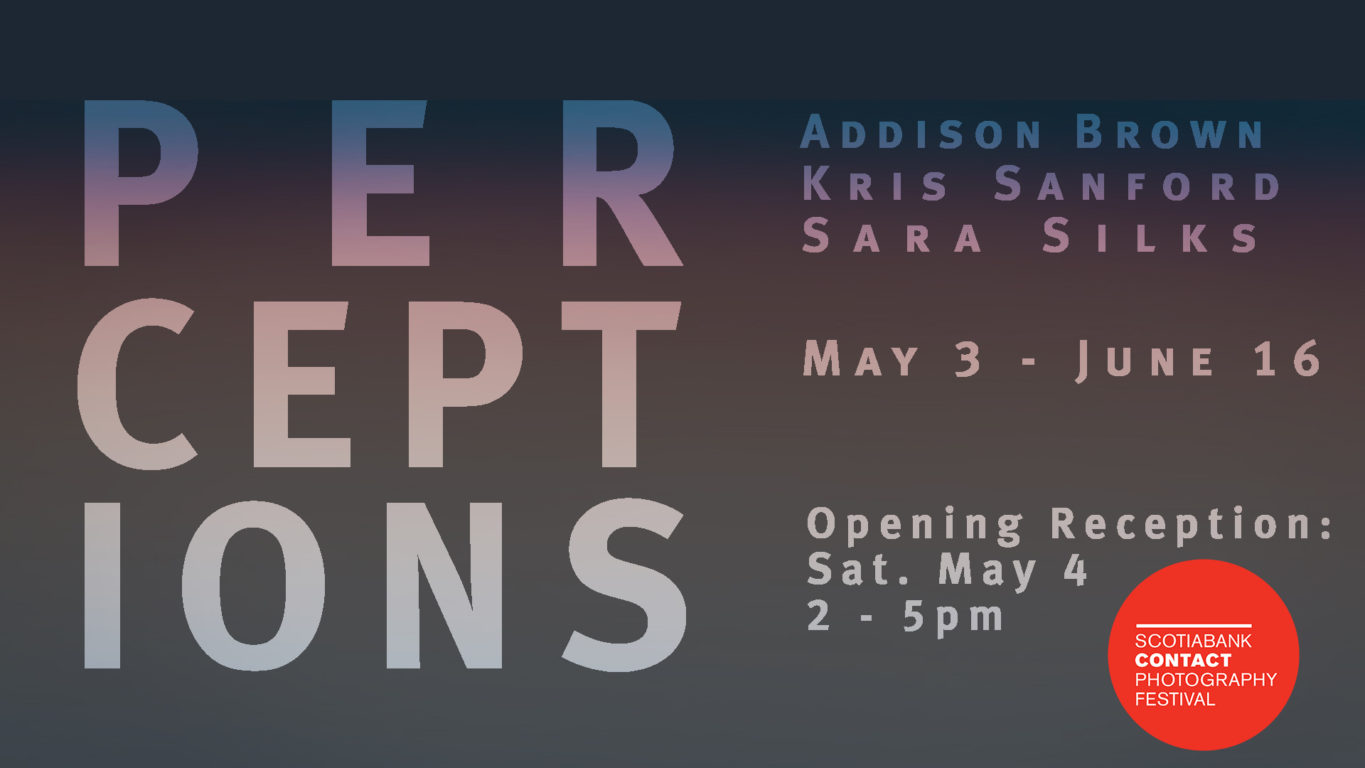 Addison Brown, Kris Sanford, & Sara Silks
PERCEPTIONS  
Scotiabank CONTACT Photography Festival Feature Exhibition
May 3 – June 28, 2019
Join us for the Opening Reception: Saturday, May 4, 2–5pm. Artists in Attendance.
Lonsdale Gallery is pleased to present PERCEPTIONS, a Feature Exhibition for the Scotiabank CONTACT Photography Festival.
The exhibition brings together three hybrid experimental photographers Addison Brown, Kris Sanford, and Sara Silks to raise dialogue regarding the power photographic images have in fashioning and mirroring identities back towards the viewer. Exploring differing approaches to portraiture, each artist highlights the tensions and nuisances of how identity is mediated, constructed and performed.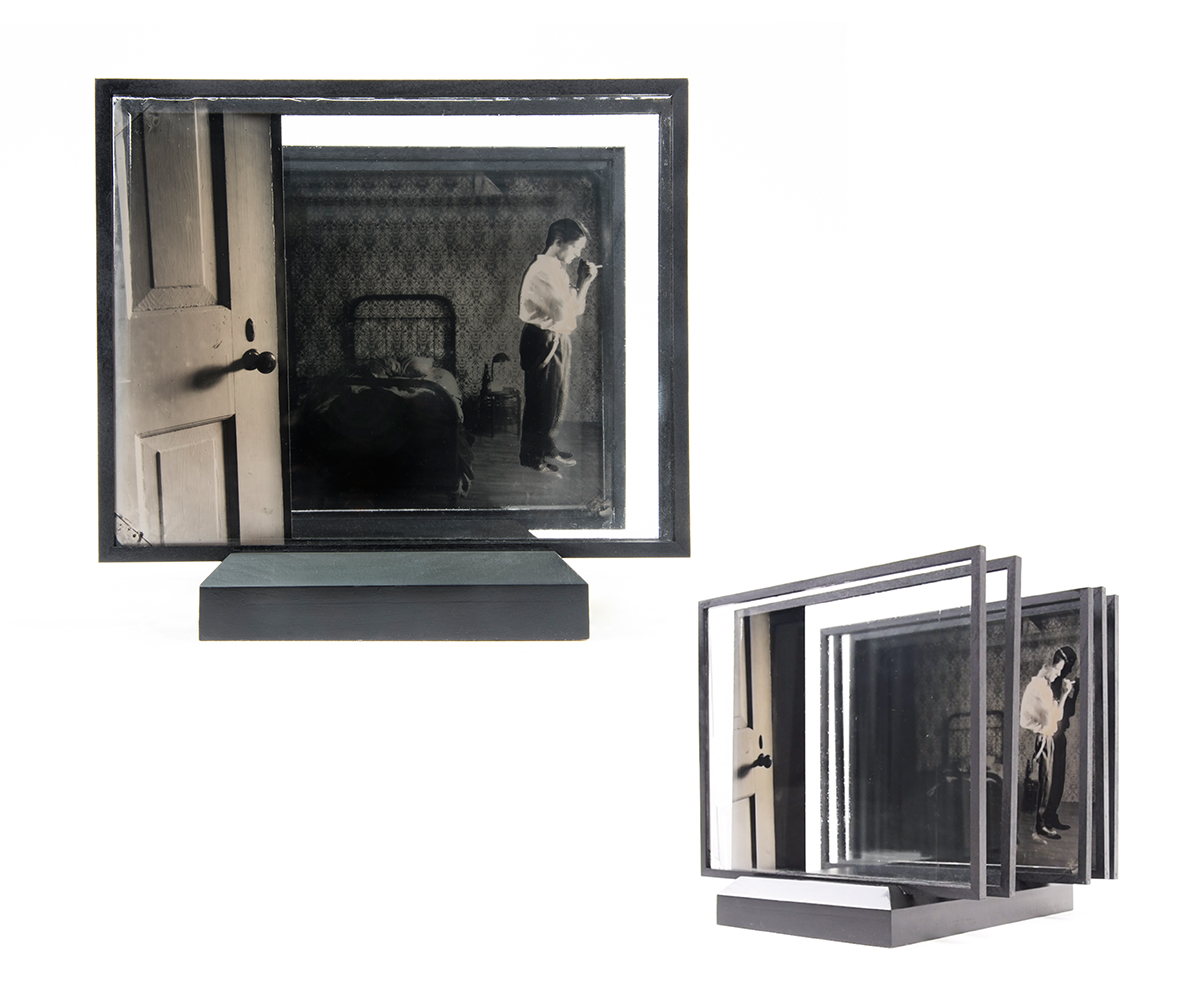 Addison Brown, Bedroom, 2018, layered ambrotype, steel, glass, wood, 9.75 x 11.25 x 8.25 inches
Addison Brown's sculptural multi-layered ambrotypes play with the conventions of portraiture. Brown inserts himself as the subject of his images, performing different fictional personas for the camera, exposing the fluidity and instability of identity. Inspired by the ambient effects of cinema, Brown's series Suspension of Disbelief constructs enigmatic narratives that blur the lines between reality and fantasy. Visual planes are dissected and suspended across multiple glass plate positives. His handcrafted three-dimensional abrotypes approach historic processes in a fresh distinctly contemporary way.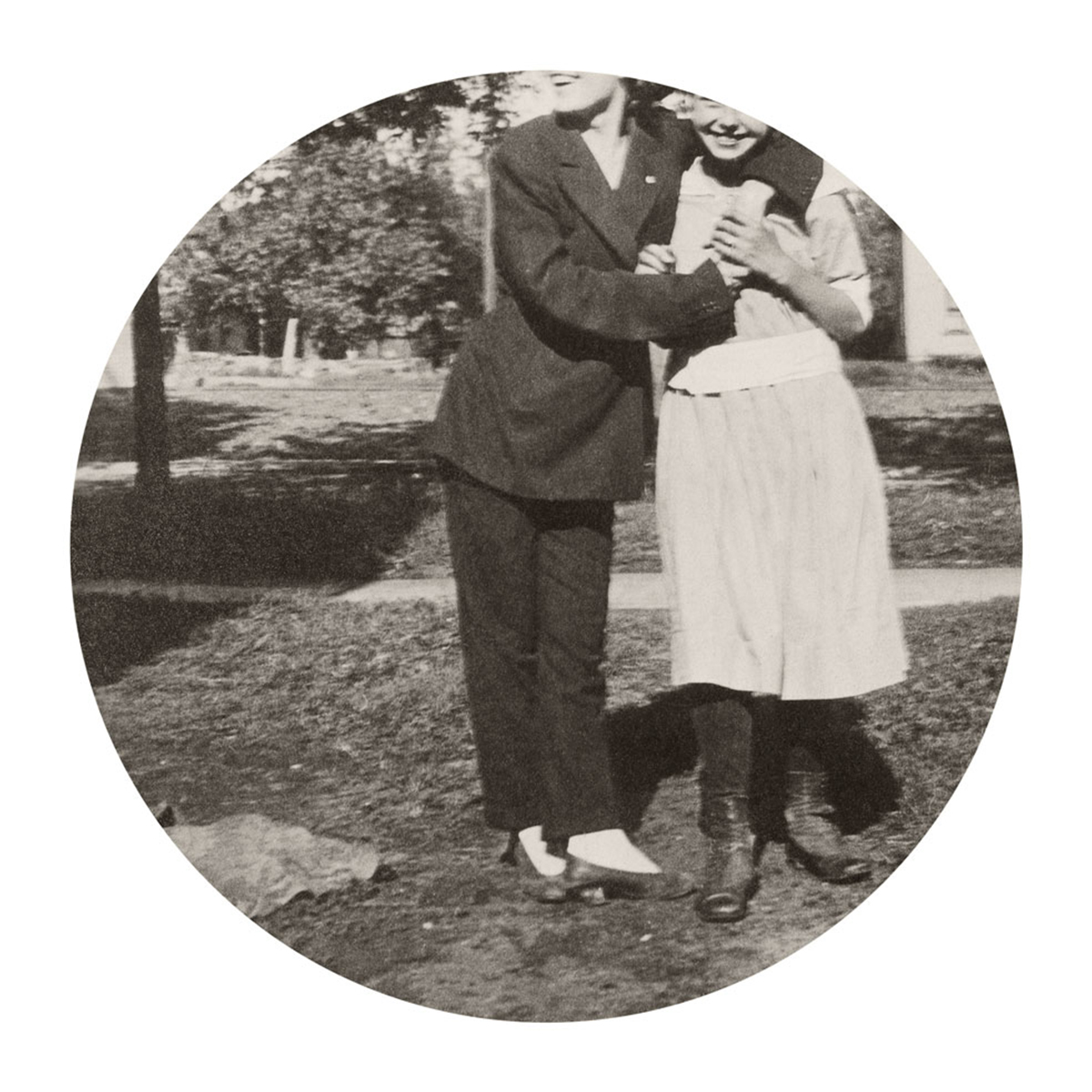 Kris-Sanford, Well Suited, 2015, archival inkjet print, 11.5 x 11.5 inches (framed)
Kris Sanford examines relationships, real or imagined, through a queer lens. In her series 'Through the Lens Of Desire', Sanford appropriates vernacular photographs from the 1920s – 1950s that picture men together and women together, to construct an 'imaginary queer past'. The artist's purposeful use of archival photographs intervenes onto a legacy of pictorial representation where same-sex relationships have been deliberately erased and/or overlooked. Through physically and conceptually reframing the images, Sanford brings attention to the subtle points of contact between figures: the physical closeness between subjects, a casual arm over the shoulder, a gentle touch of the hand. Doing so, Sanford cleverly creates an inclusive space for representing queer desire and narratives.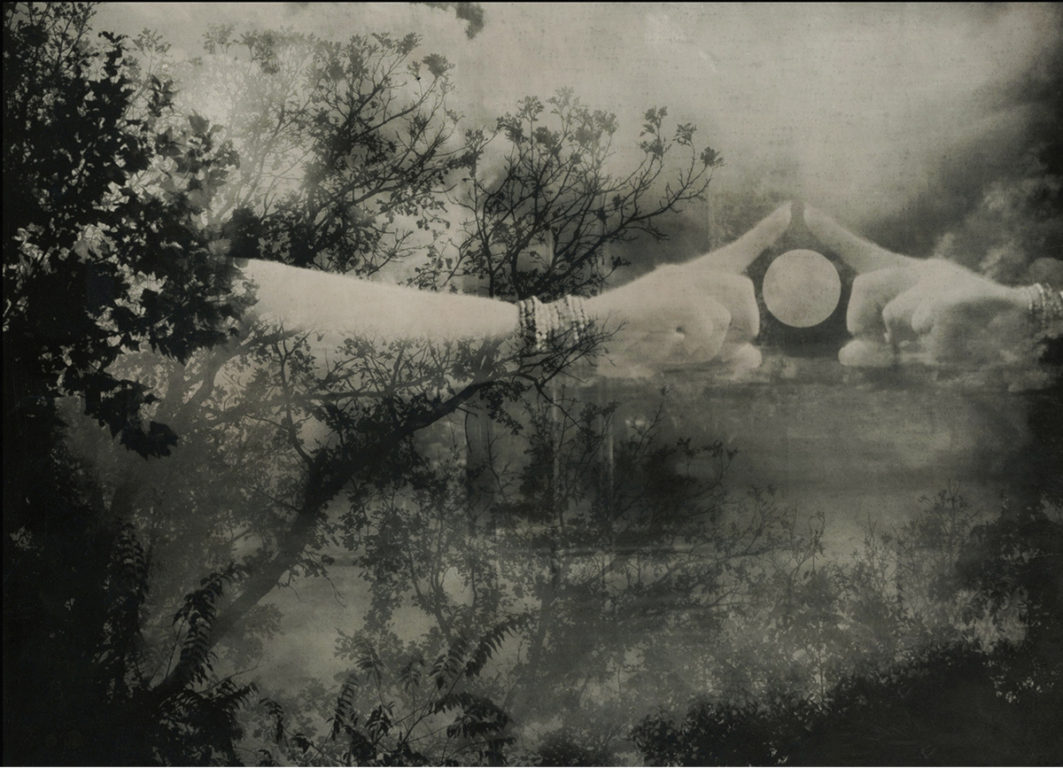 Sara Silks, Shaman. 2016, wetplate collodion tintype, 16 x 20 inches (framed)
Sara Silks' intimate experimental analogue photographs celebrate the simultaneous vulnerability and strength of the female spirit. Her series Studies of Women is a cross-generational exploration of the shared struggles and conflicting expectations placed on women in Western society. Inspired by her immediate relationships and lived experiences, Silks captures the inner conflicts of young women at the cusp of adulthood. Her approach to portraiture blends and mudras-like hand gestures and natural forms. Her airy images transport viewers into a dreamlike space. Through her use of metaphor, she creates poetic images that explore personal narratives through a contemporary feminist lens.
GALLERY HOURS
Wednesdays - Saturday
11am - 5pm
or, by Appointment
CLOSED LONG WEEKENDS
* Updated March, 2022
Hours may be subject to change. Please call ahead