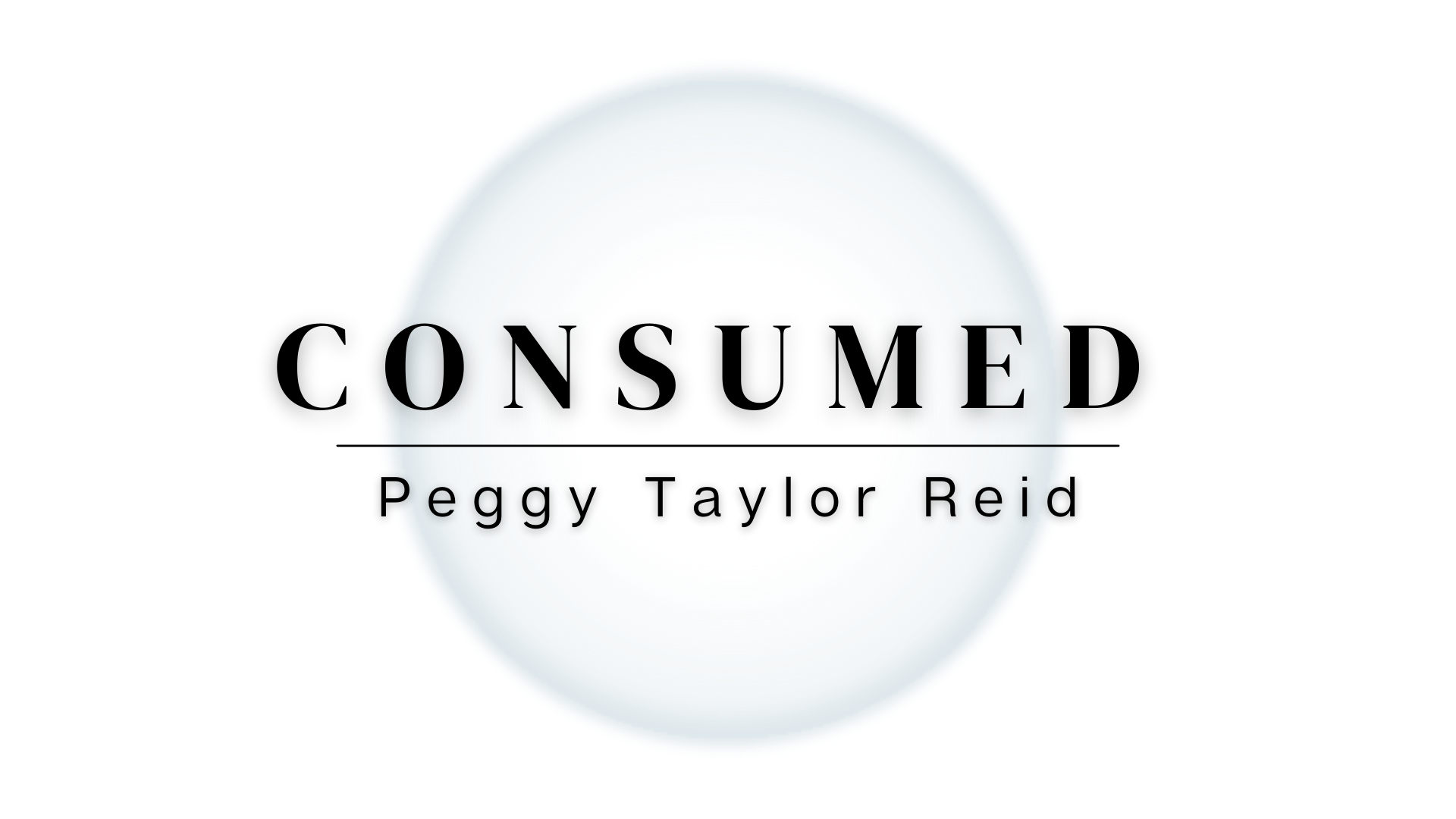 on view
April 1 – May 14, 2022
Meet the Artist
Saturday, April 9, 1-5pm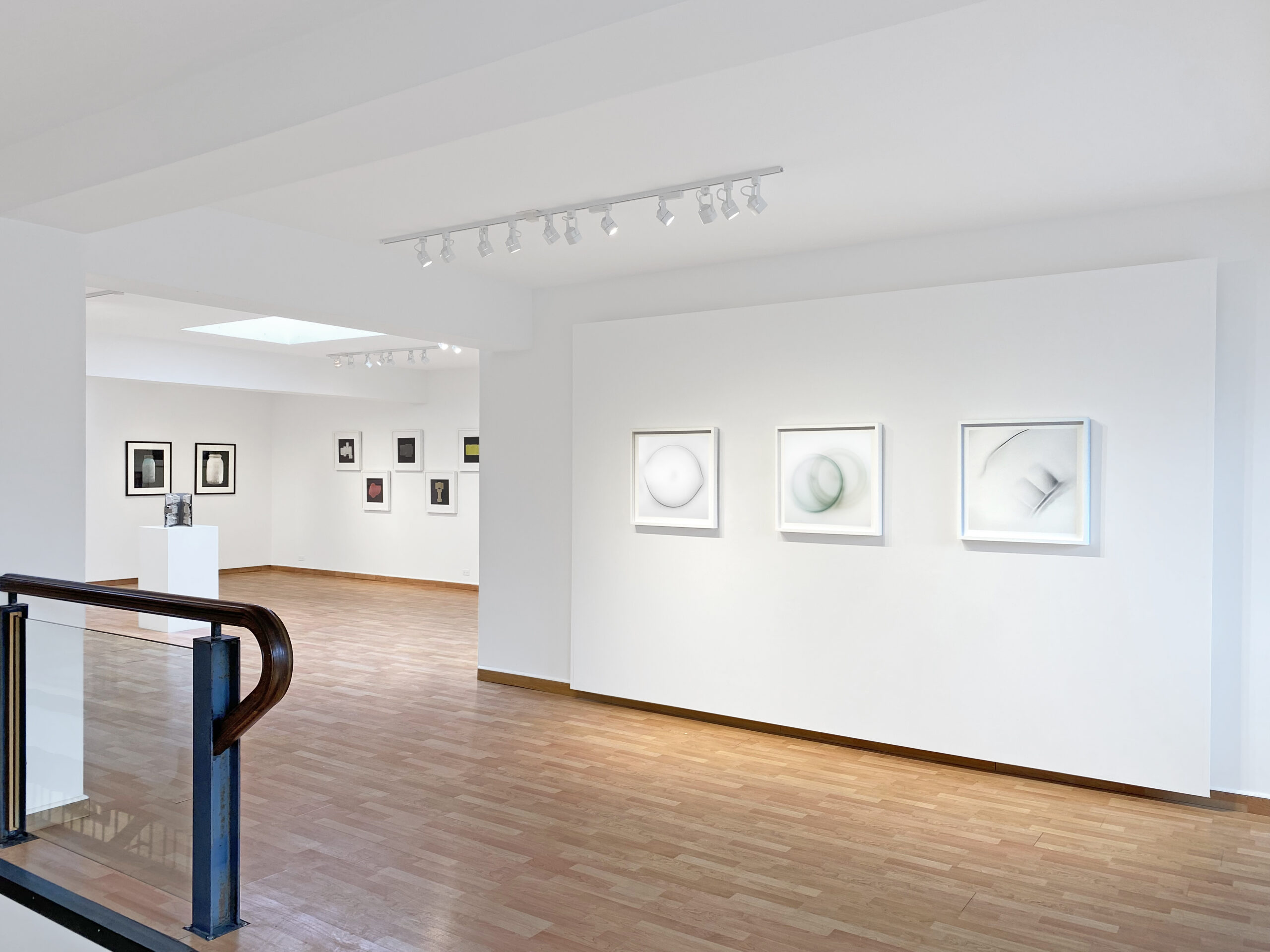 Peggy Taylor Reid, Consumed, Exhibition Views
Second Floor, Lonsdale Gallery
Lens based artist Peggy Taylor Reid takes the viewer through a visual journey examining humanity's relationship to objects and the environment. The exhibition weaves together an investigation of the ubiquity of post-consumer waste, sustainability, food insecurity and habits of consumption. Tome, her new three-dimension mixed media work created from recycled moulded paper pulp, synthesizes the artist's decade long investigation of objects as traces and shadows of our physical world.
 Shown alongside a selection of the artist's work form follows (dis)function, Crash and Burn, and Discarded Rituals, this exhibition focuses on containers as an extension of the body and our subjective experiences. Taylor Reid observes the life cycles of these objects, at a time when rethinking our relationship to everyday items – fashion, food, electronics, construction, and packaging – is pressing and more pertinent than ever. She invites viewers to consider their own relationships to them in our current culture of convenience and obsolescence. For the artist, these boxes and containers represent tangible material artifacts of daily life. Their material factuality – the object itself – becomes a springboard for considering the conditions of production of these everyday objects, and the underlying symbolic and cultural systems of meaning they represent.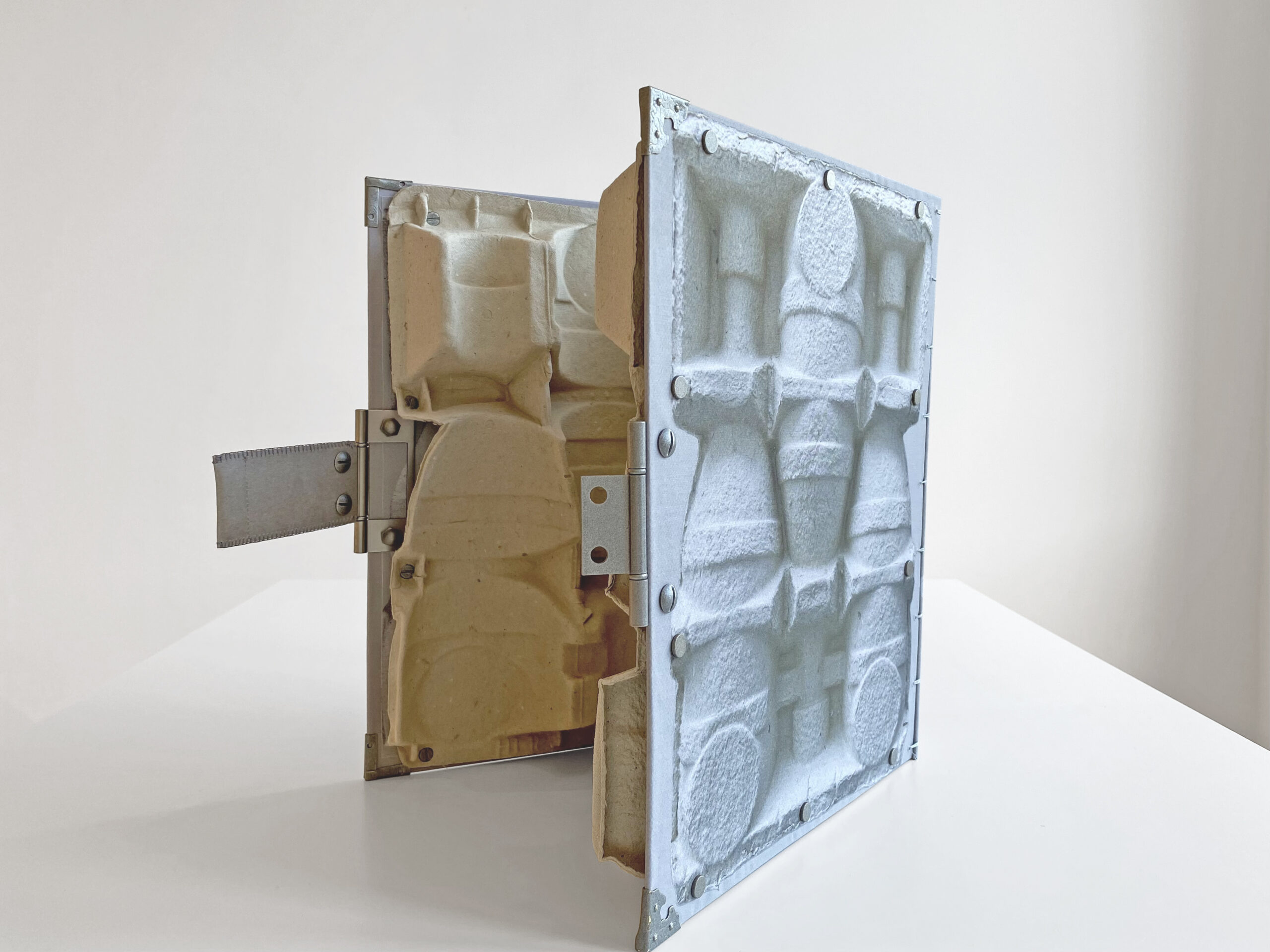 Tome
2022
mixed media: molded pulp paper, paper, photographs, hardware
12.5 x 4 x 10.5 inches
$1,200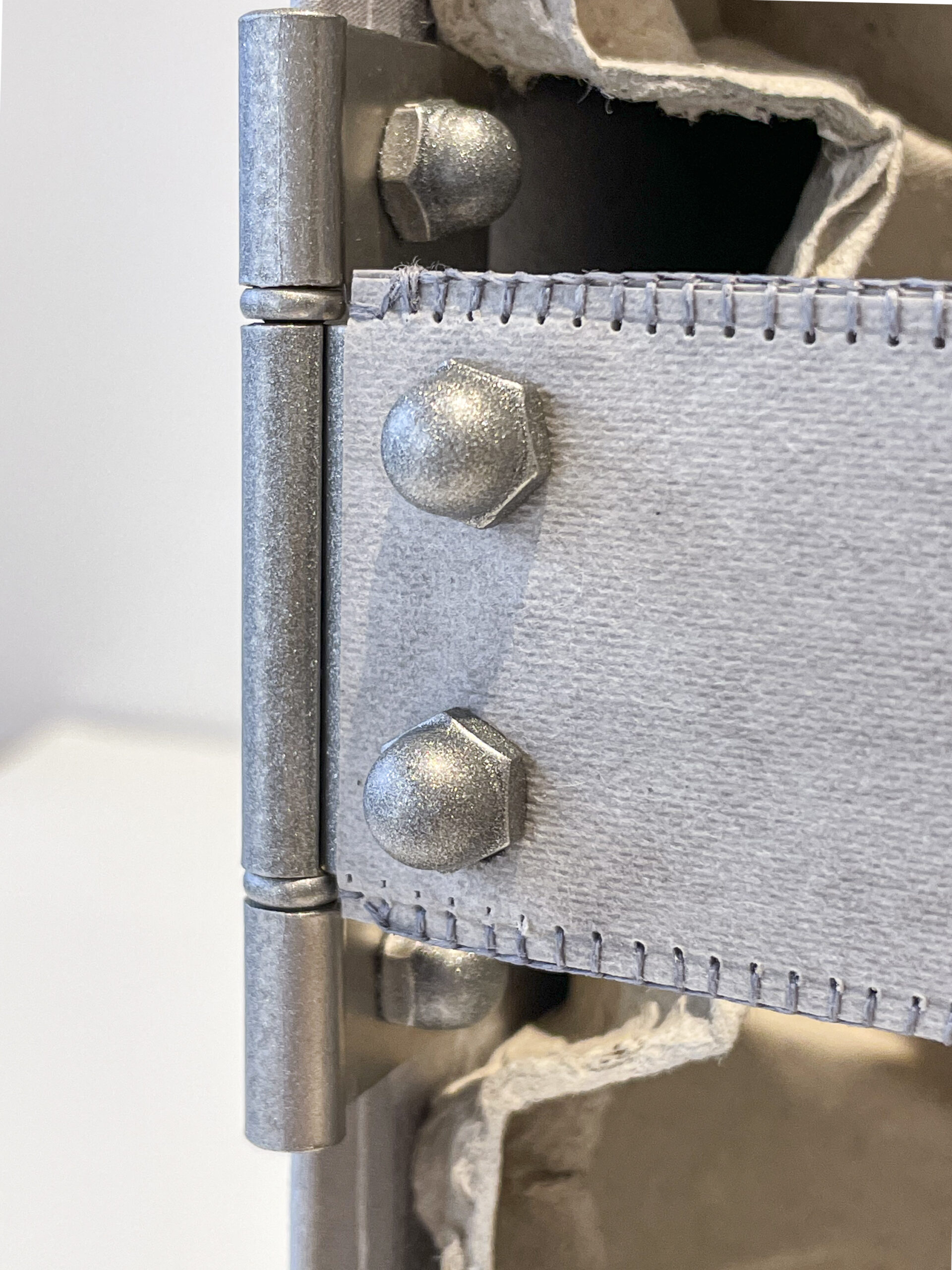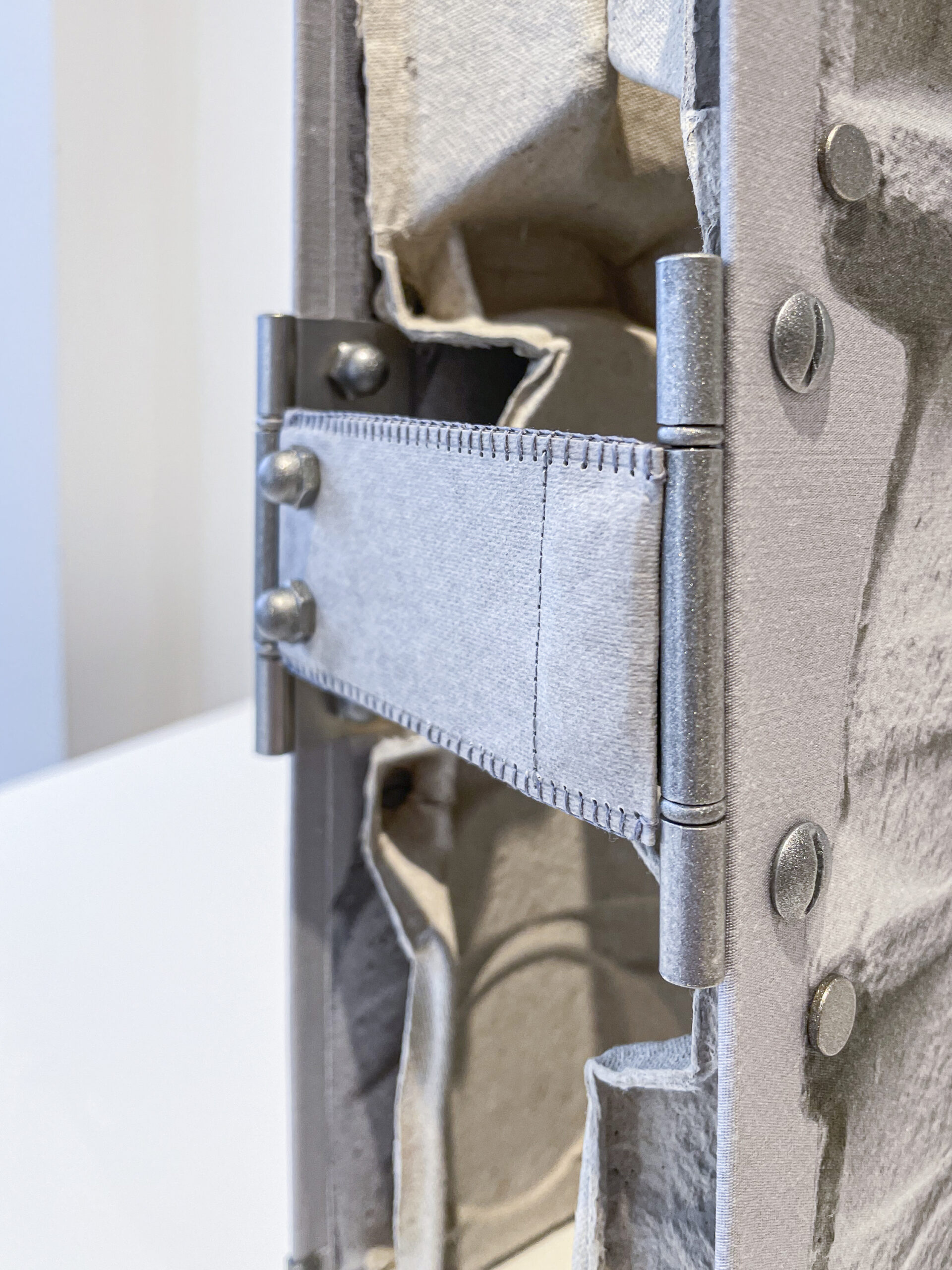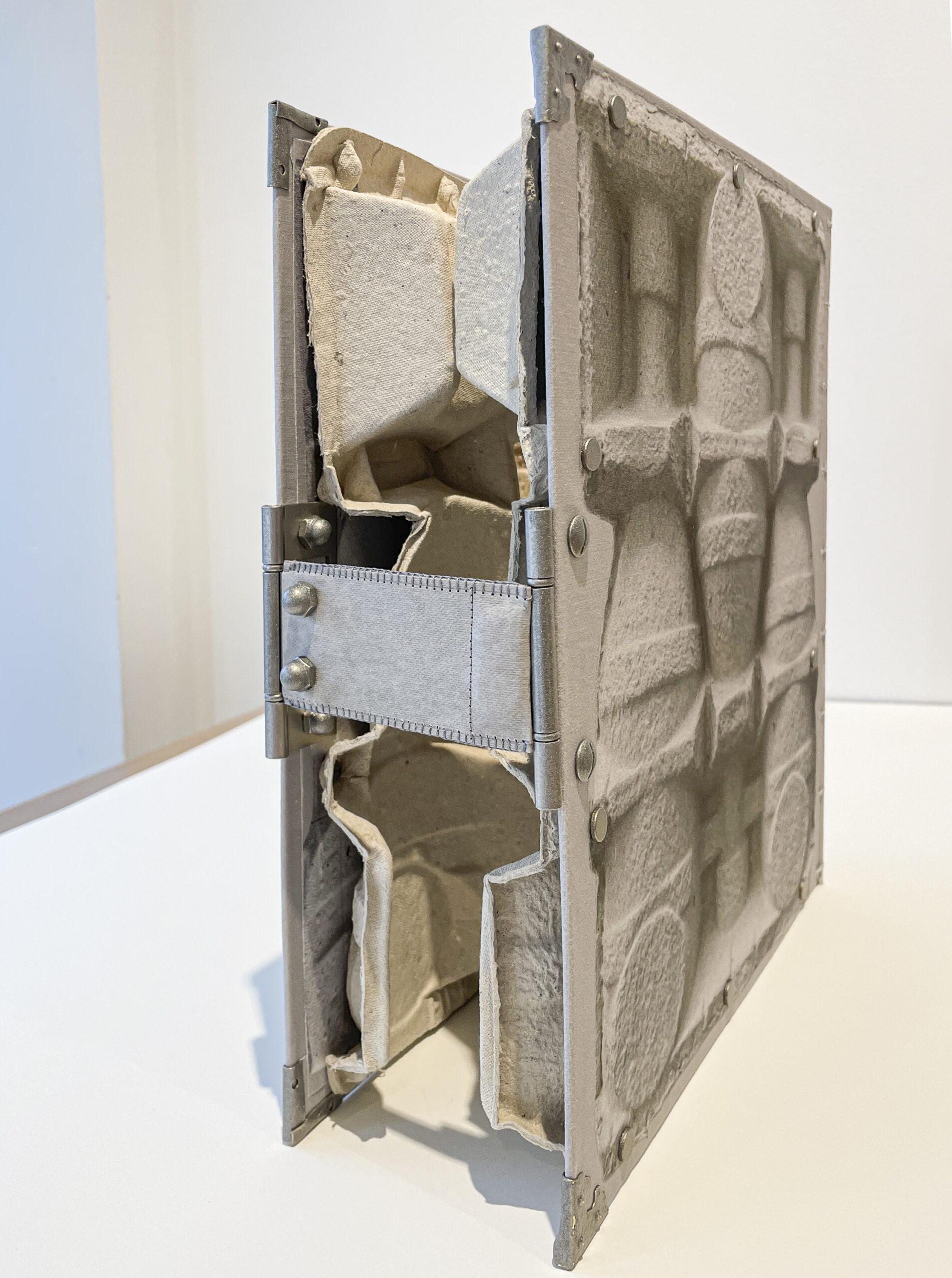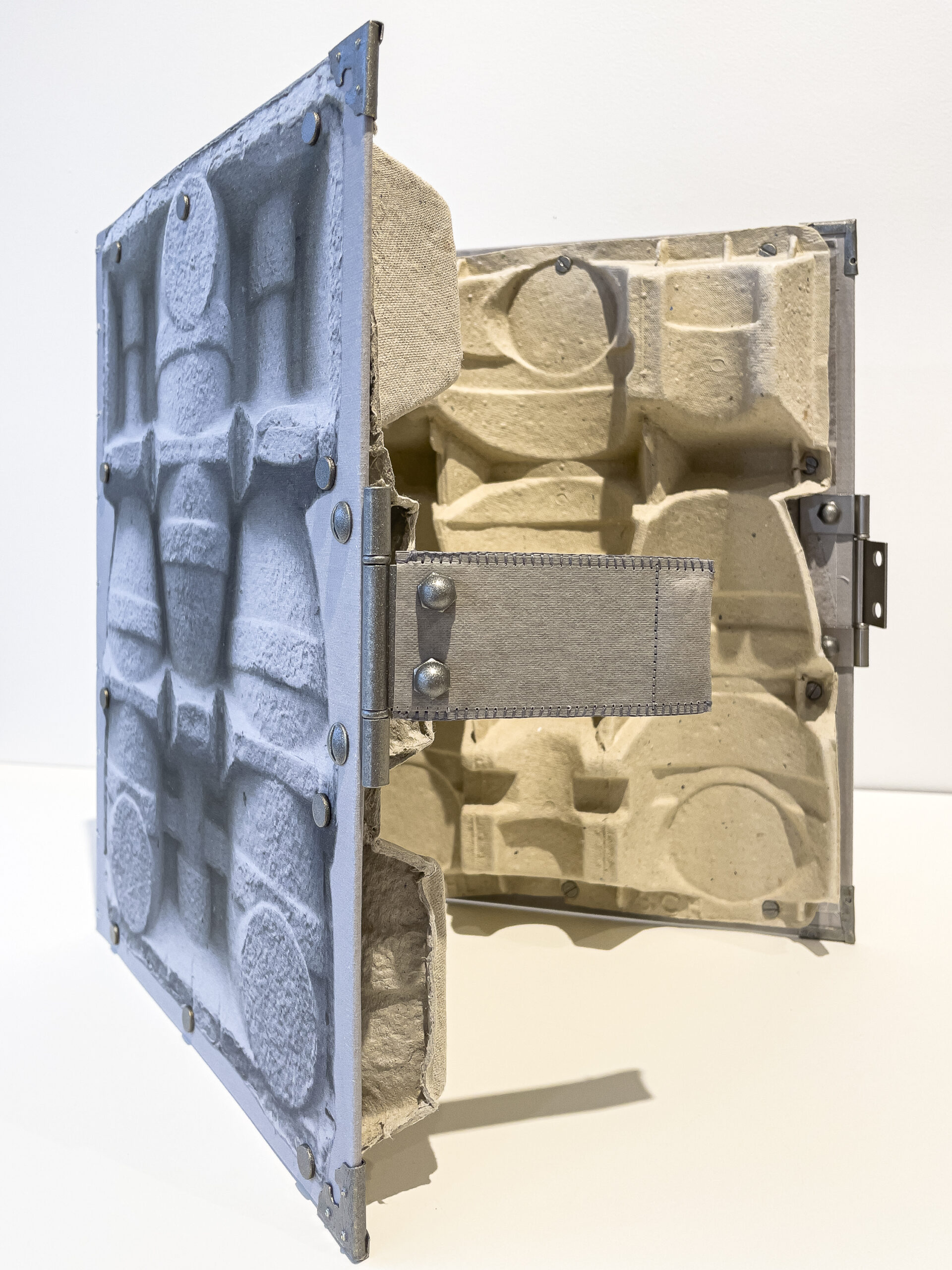 Bound as a book, Tome takes packaging, commonly used as a protective casing for various consumer products and reconceptualises it into a unique handmade object. The addition of hardware, gilding, and metal details evoke precious collectable antique manuscripts. Experimenting with traditional book binding techniques, the artist makes the invisible visible through the process of mirroring. Infused with a wry sense of irony and humour, she deliberately challenges audience expectation by placing the moulded pulp on the inside of the structure, while the exterior cover reproduces and reflects the form held within. This inversion collapses the boundaries between the interior and exterior; what is visible, and what is hidden beneath.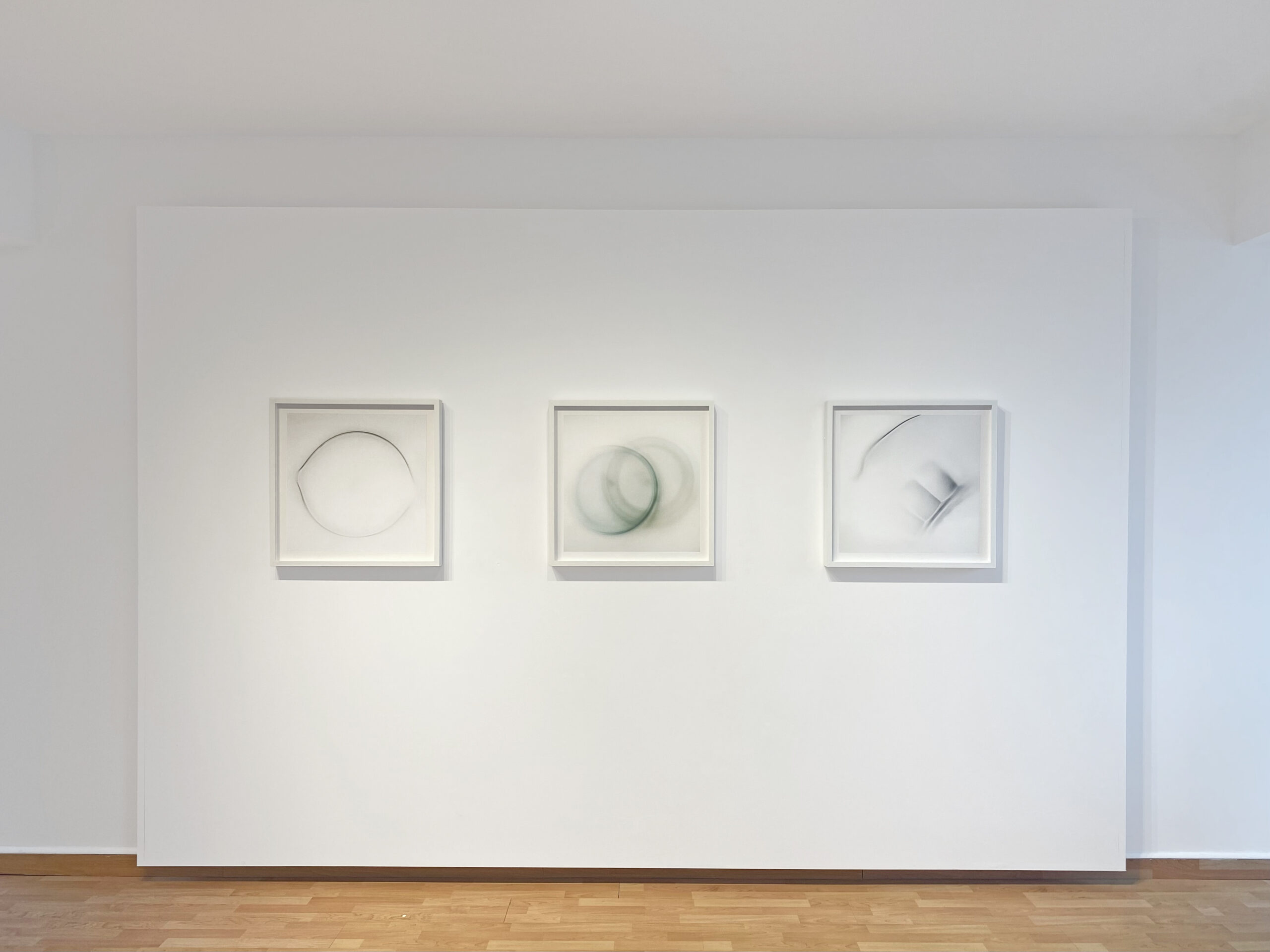 Peggy Taylor Reid, Discarded Rituals (triptych)
Installation View
Second Floor, Lonsdale Gallery
Discarded Rituals depicts partial images of glassware and everyday tableware items. Delicate and finely rendered impressions of kitchen storage vessels, and other objects used in the presentation, preservation, or consumption of food, ruminates on the loss of social rituals found around the table. The artist locates these ghostly vestiges of objects within the realm of memory and the domestic spheres. Here, we see the artist approach these everyday vessels as both subject and object of knowledge – in so far as, they communicate ideas of what, where, how, and with whom we eat. They act as a metaphysical extension of our own subjective and embodied relationship with them.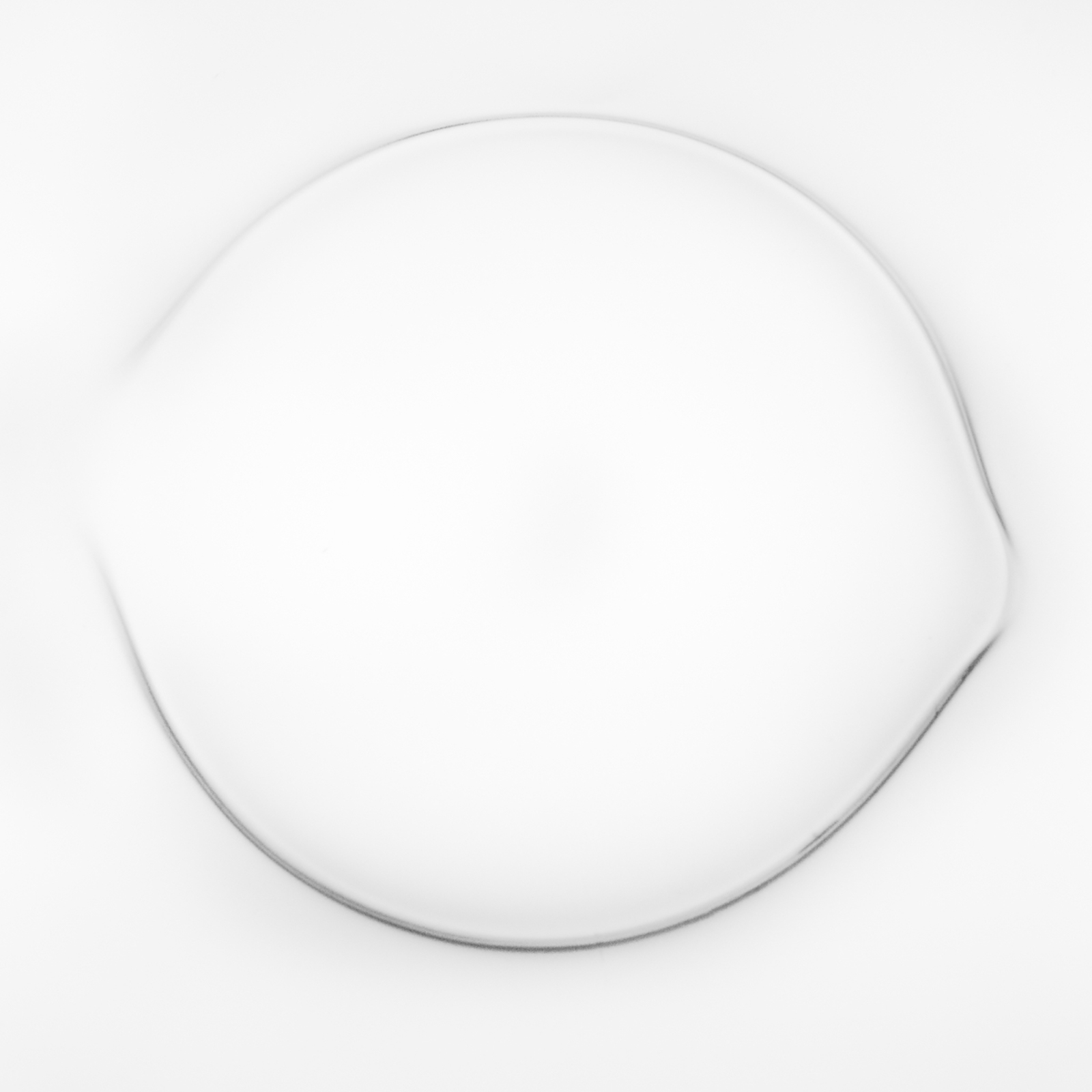 Discarded Rituals, Wine Rinse Top
2015
archival pigment print mounted on dibond
artist proof
20 x 20 inches
$2,100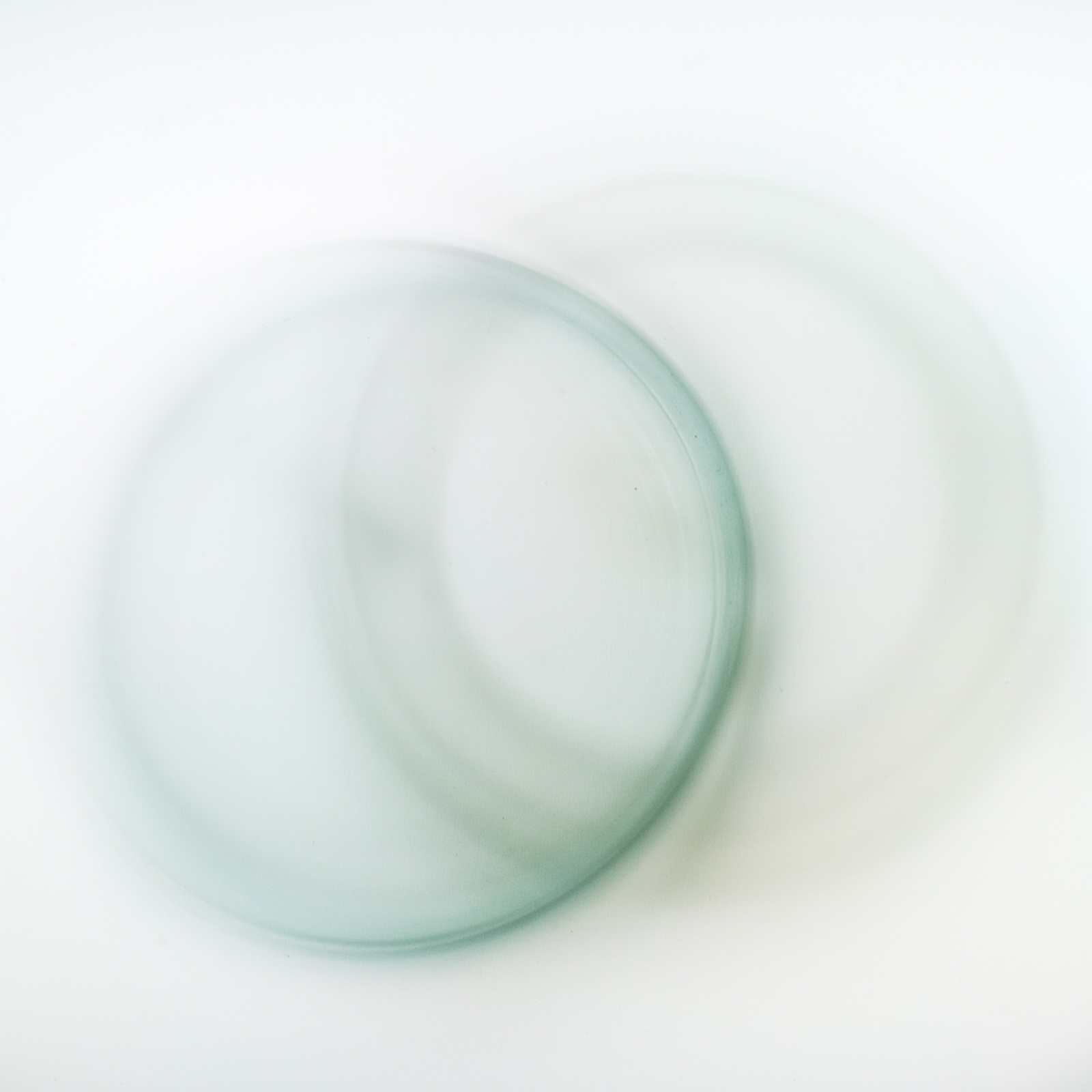 Discarded Rituals, Mason Jar Lids
2015
archival pigment print mounted on dibond
artist proof
20 x 20 inches
$2,100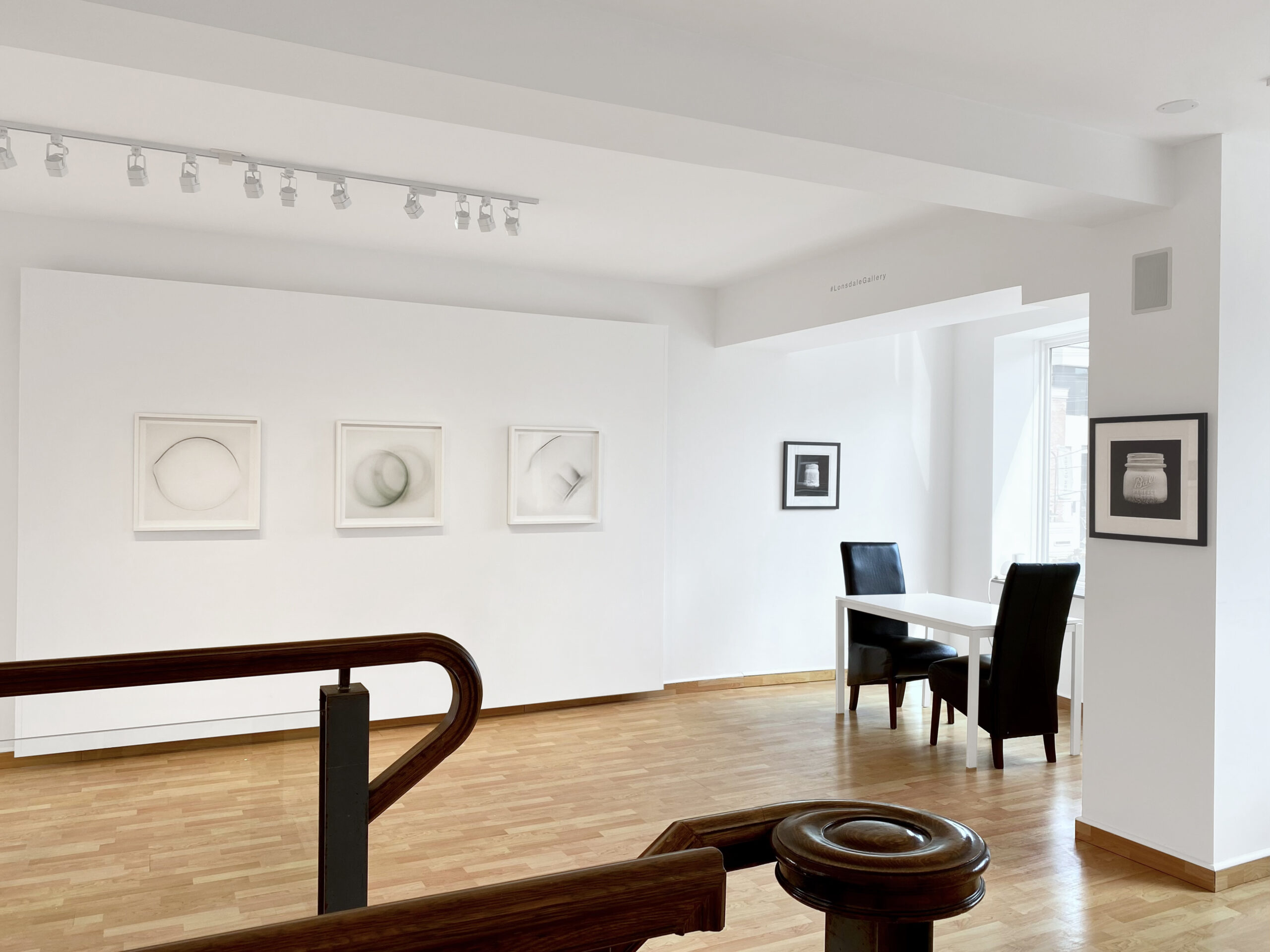 Peggy Taylor Reid, Consumed, Exhibition View
Second Floor, Lonsdale Gallery
In Crash and Burn the artist turns her attention to the Mason jar to interrogate the industrialized food economy and it's effect on the conditions of production and consumption. Captured encased in ice crystals, smoldering, shattering or spinning to the point of abstraction, evoking a Pandora's Box about to burst. The metaphor of Pandora's Box becomes a sharp critique of the global imbalance of food security and systems of unequal development. The marked absence of food from the images laments the loss of self-reliance and sustainability in an economy of convenience.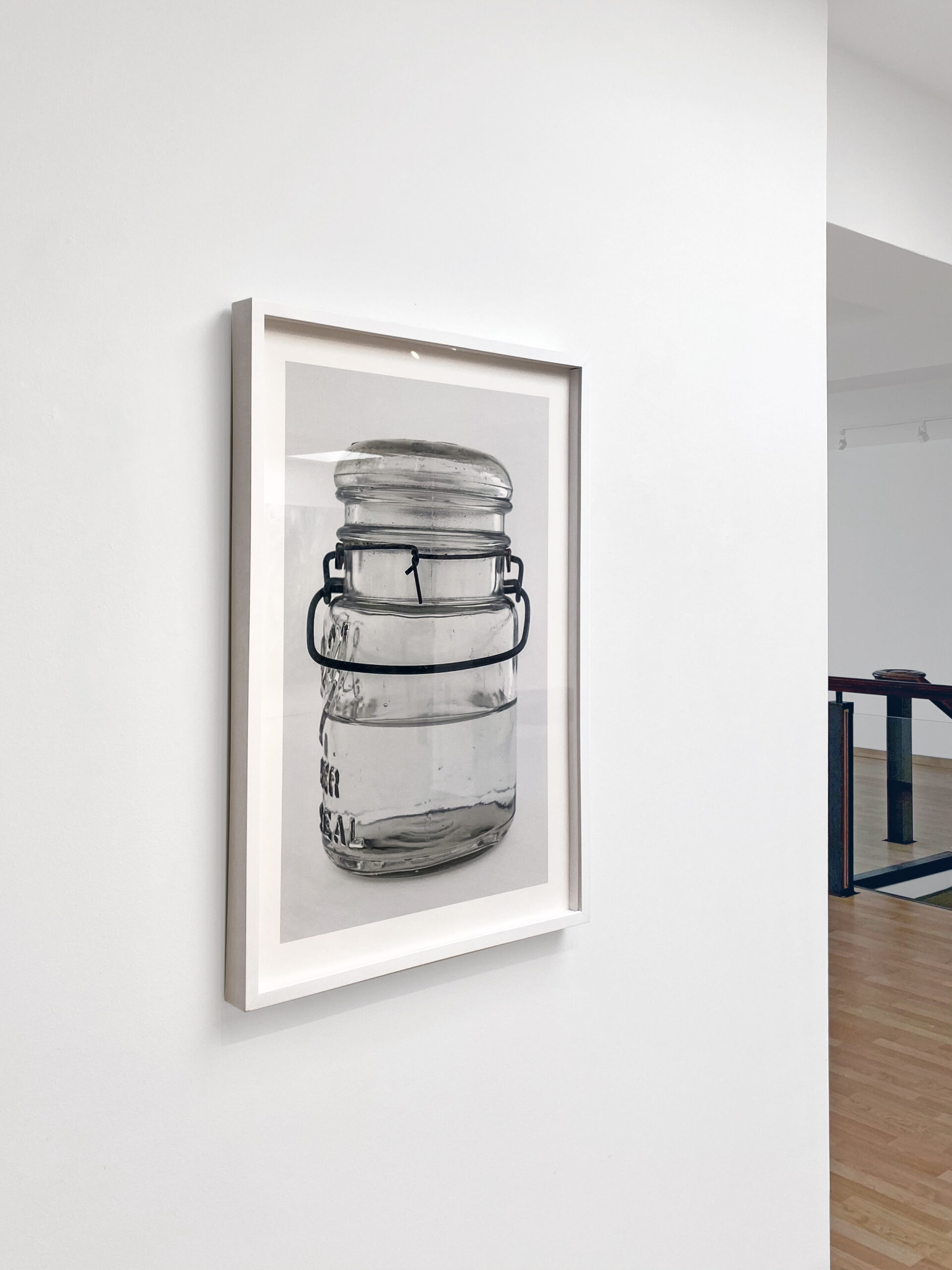 One Inche of Soil, Ground Water
Installation View
Second Floor, Lonsdale Gallery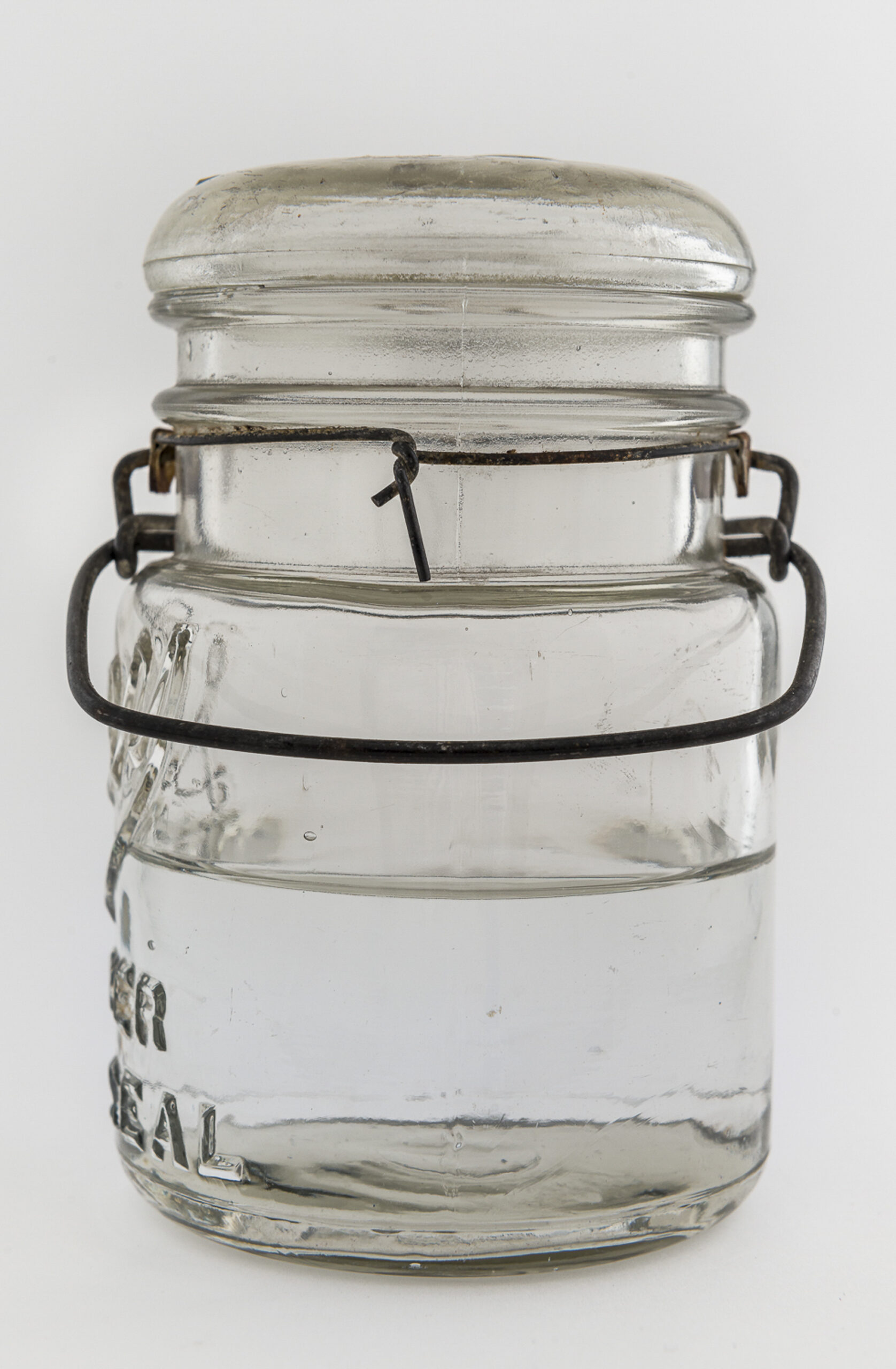 One Inch of Soil, Ground Water
2015
archival ink jet print, ed. 1/3
35 x 24 inches (framed)
$2,400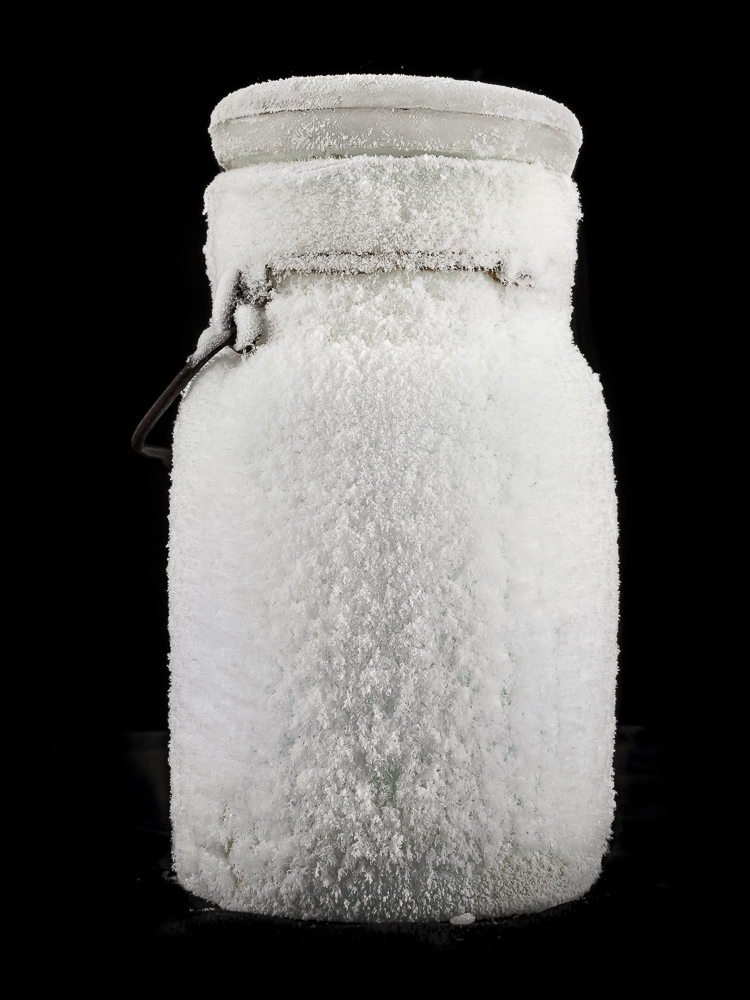 Crash & Burn, Flash Freeze
2013
chromira mounted on dibond, ed.1/3
40 x 30 inches
$3,600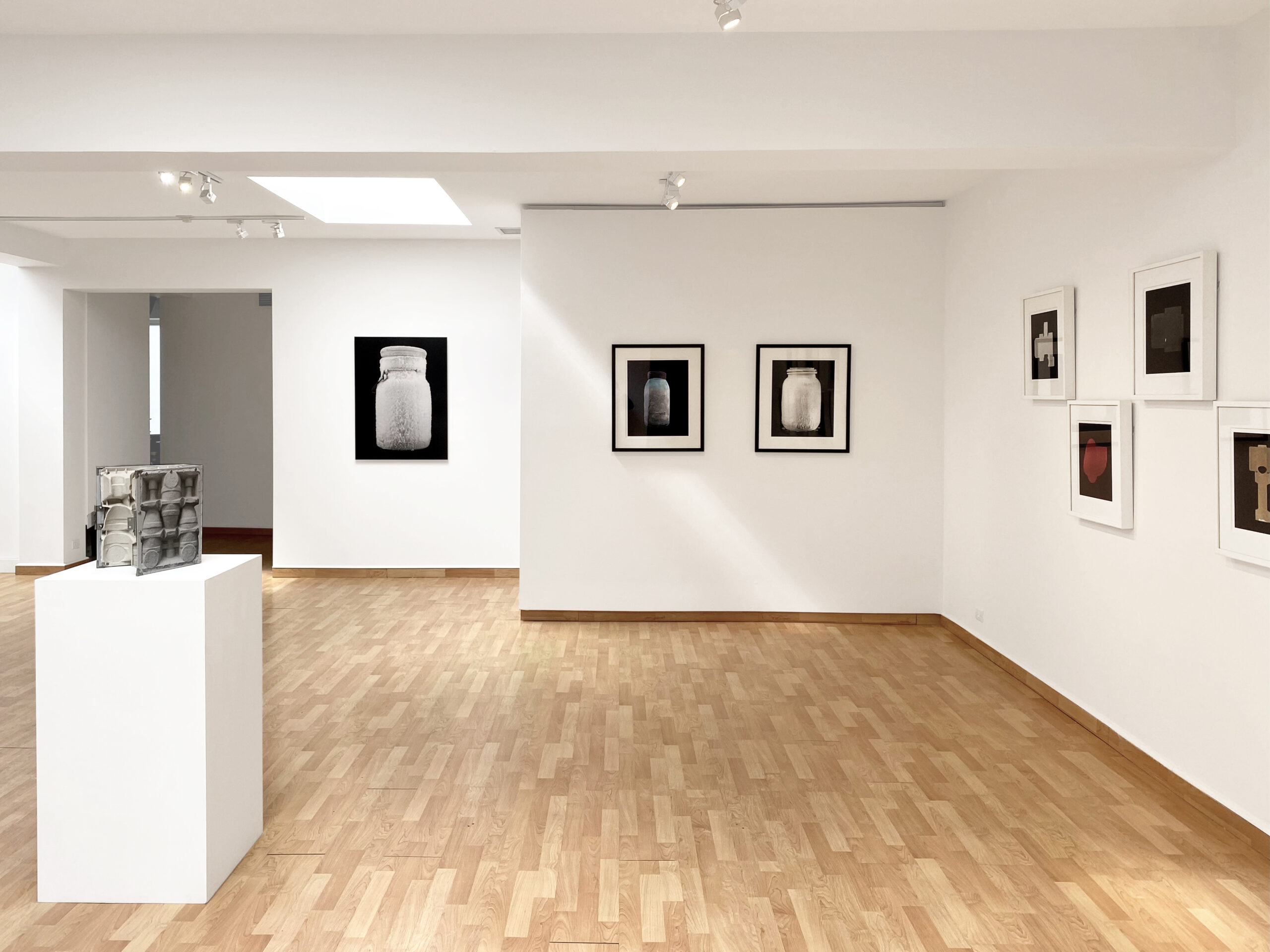 Peggy Taylor Reid, Consumed, Exhibition View
Second Floor, Lonsdale Gallery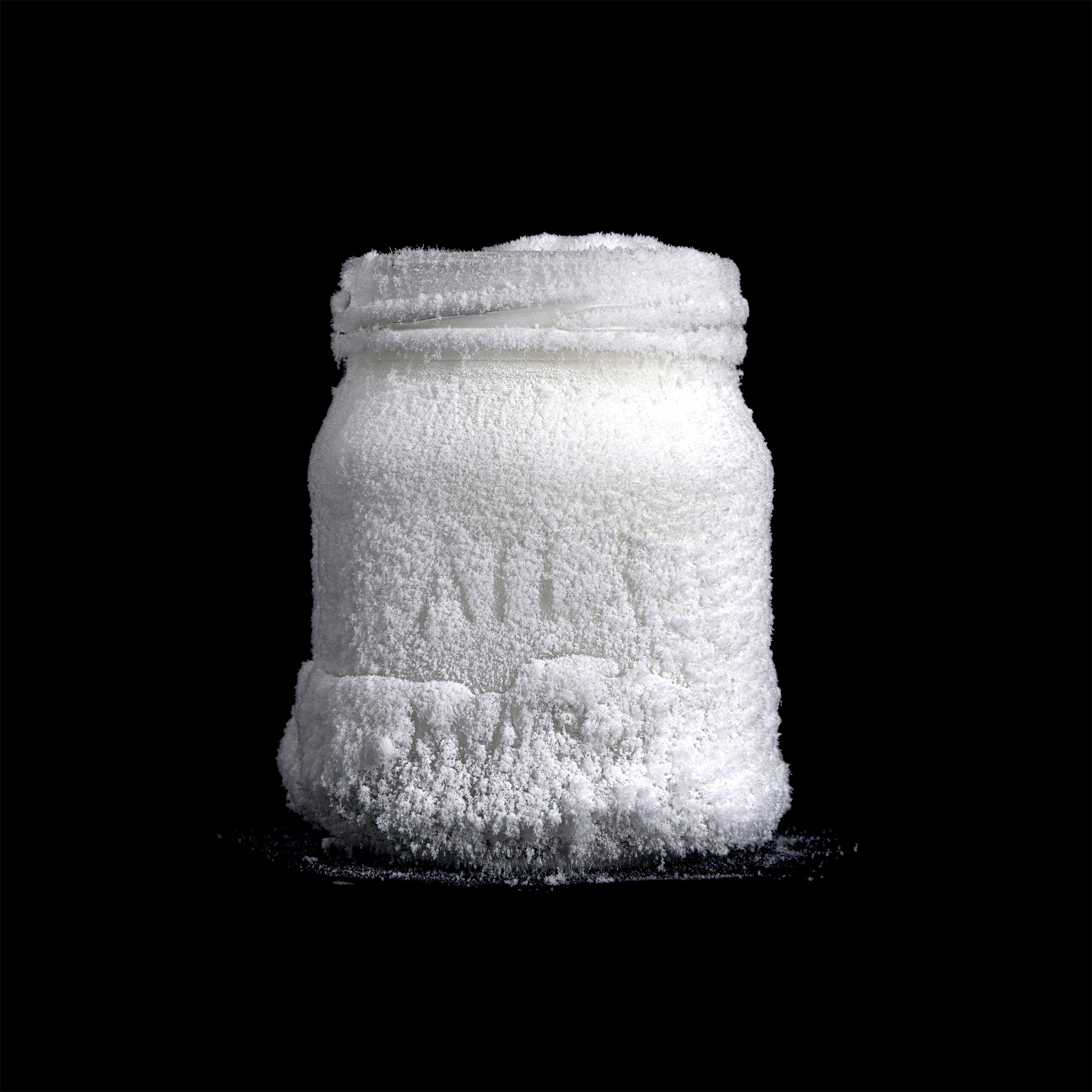 Atlas 2
2022
archival pigment print, ed. 1/5
19.5 x 19.5 inches (framed)
$700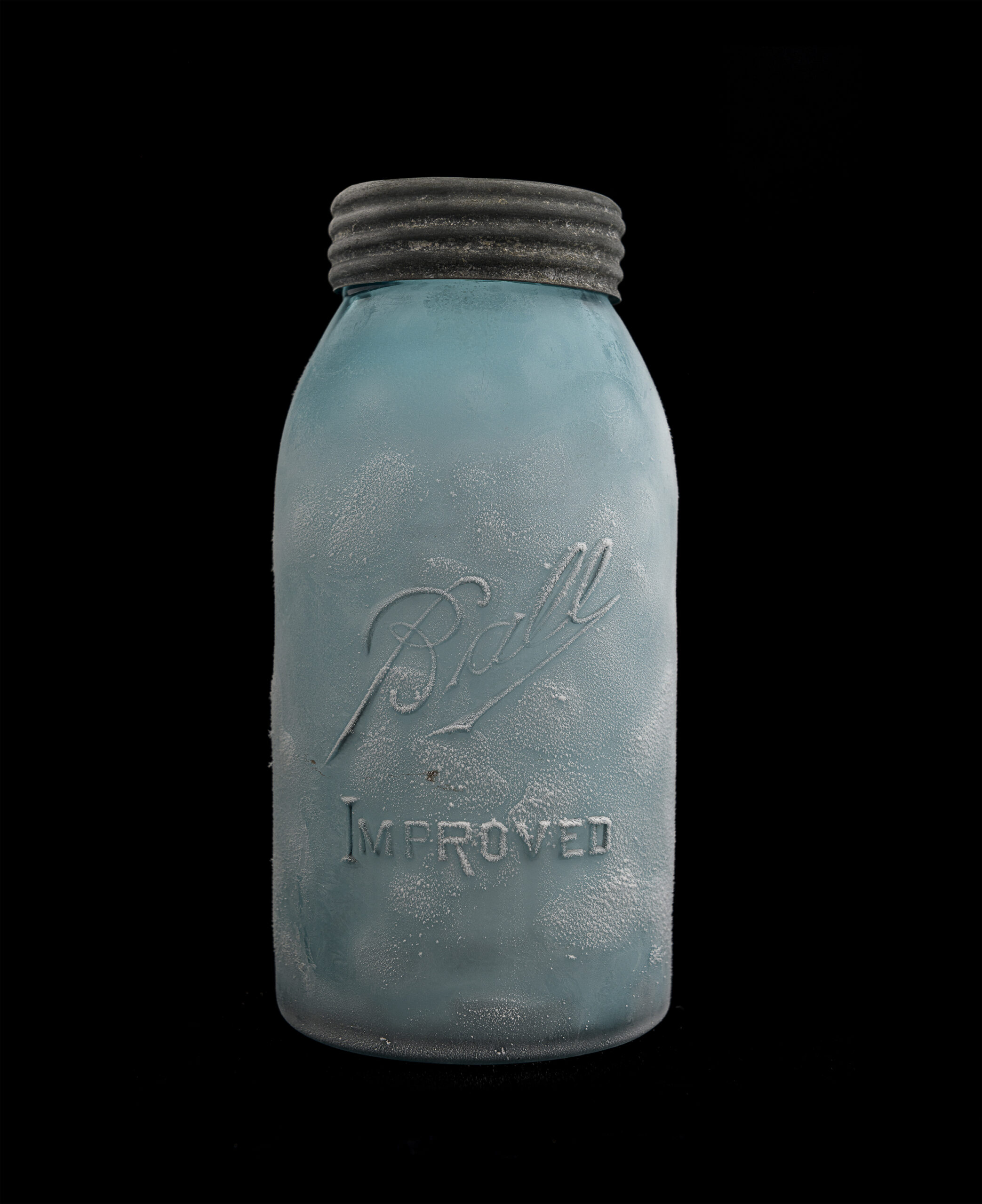 Ball Improved
2022
archival pigment print, ed. 1/3
28.25 x 24.25 inches (framed)
$1,300
Recent translations of the story of Pandora's box refer not to a box, but to a jar: succumbing to her curiosity, Pandora opens the jar and unleashes all the evils of the world. With the world facing a crisis of sustainability—a global imbalance of overabundance and famine, which polarizes the political arena—I feel that today is the perfect time to revisit Pandora's myth, and to expand the poetic space of the Mason jar to question the industrialized economy of food.
Peggy Taylor Reid, form follows (disfunction), Installation View
Second Floor, Lonsdale Gallery
In form follows (dis)function, Taylor Reid catalogues and documents collapsed boxes for trash and recycling. Set against a flat black background the containers reveal their formalist-like structures after they are de-constructed, retaining traces of their former life through the presence of stains and torn edges. Isolated, the forms are aesthetically compelling – yet it is in their contours that a bigger picture is revealed. The artist draws the viewer's attention to reflect on the social and political implications of these objects: their relationships to waste, over-abundance, and expediency.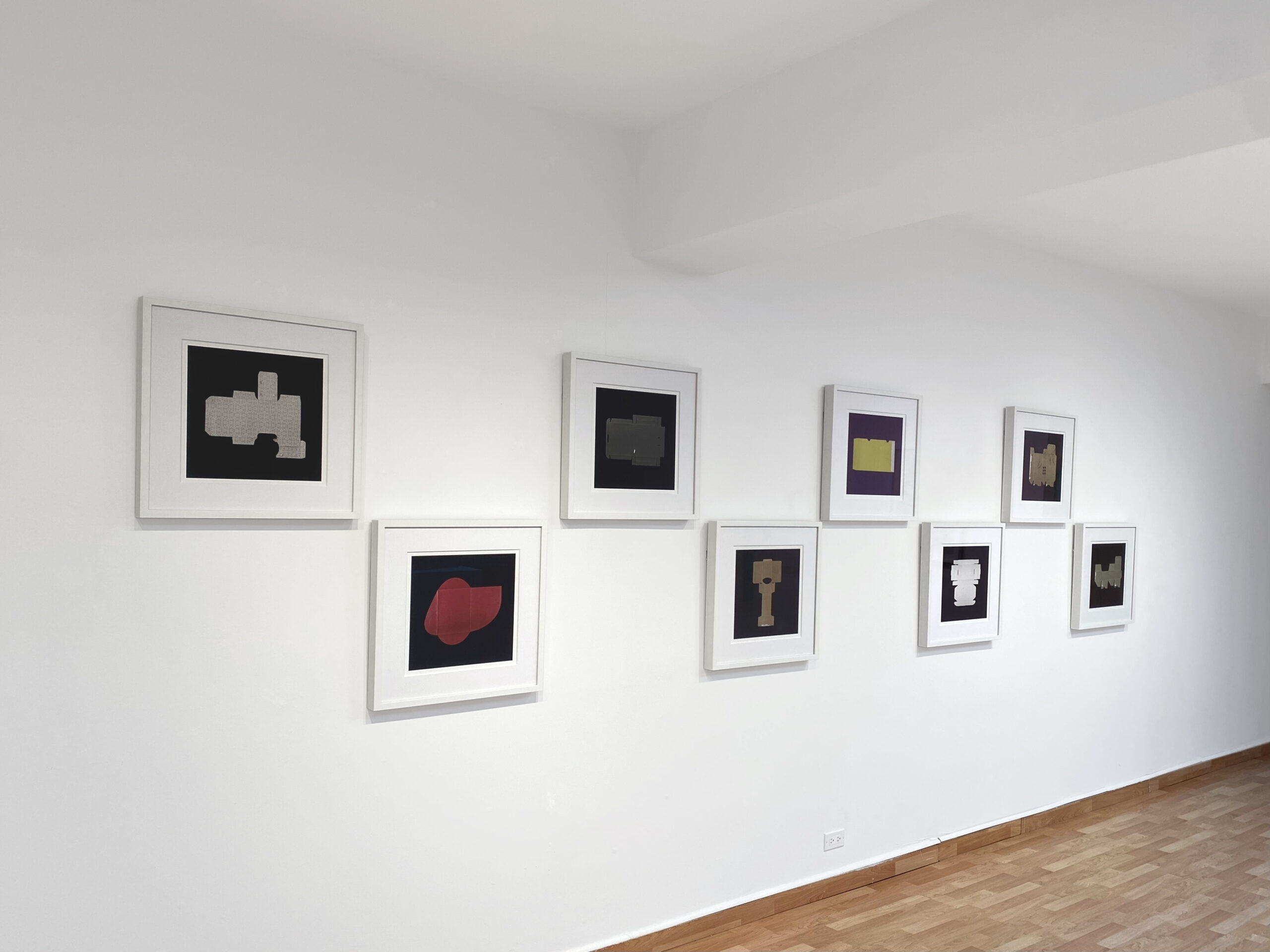 Peggy Taylor Reid, form follows (disfunction), Installation View
Second Floor, Lonsdale Gallery
Over many years of disassembling boxes to make space in my trash, and now recycling bins, I became enamored with the variety of their designs. The boxes I photograph are emptied and disassembled to reveal their interiors. They become oddly formalist and also reveal the ingenuity of their construction. It is also interesting that all the different shapes, when assembled, form a rectangular container. The items are absent yet traces from contents of the box, and tears from being disassembled, remain.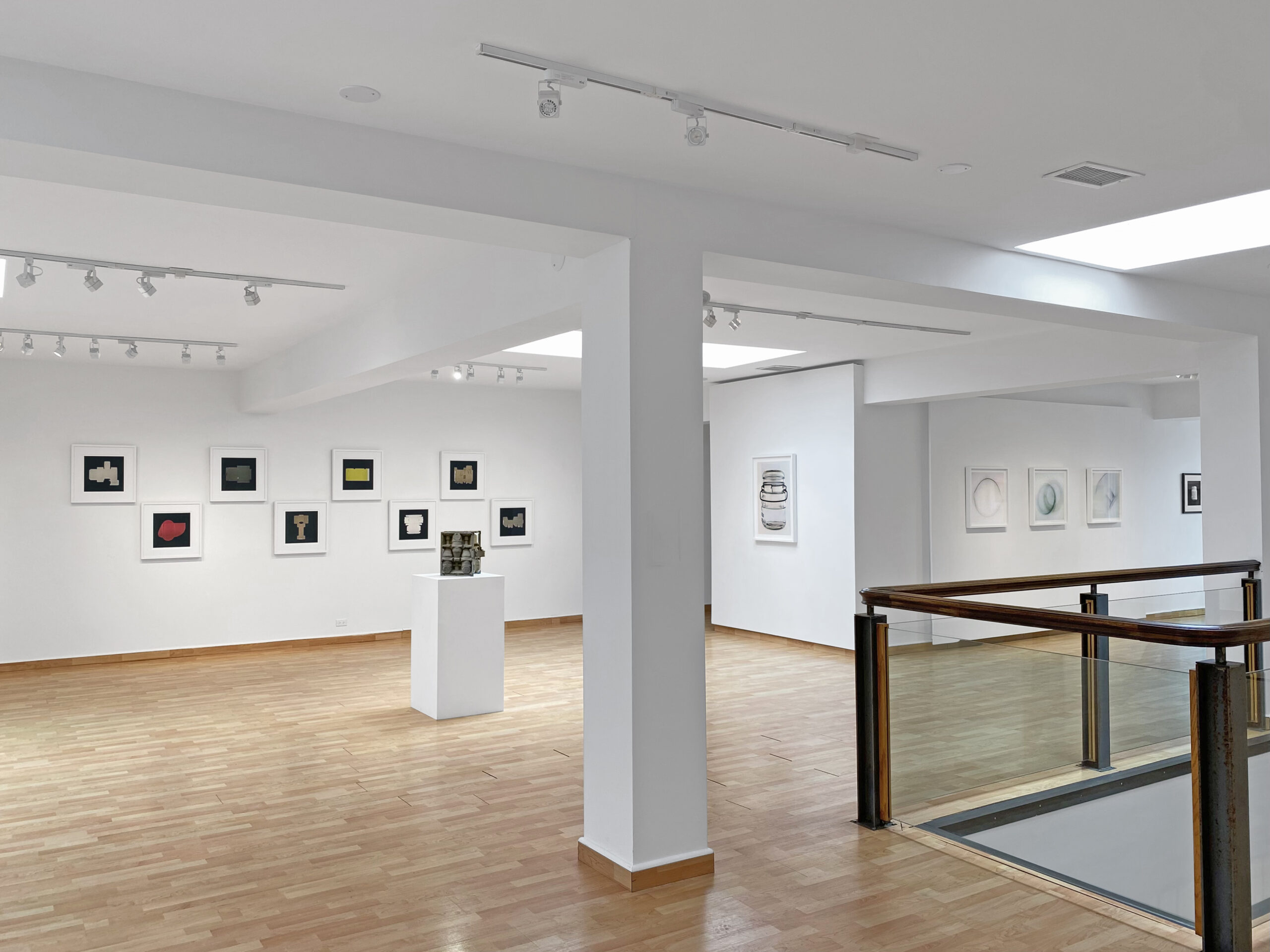 Peggy Taylor Reid, Consumed, Exhibition View
Second Floor, Lonsdale Gallery