October 21 – November 25, 2023
(Upper Gallery)
Lonsdale Gallery is pleased to present Beyond Fragmentation, a solo exhibition of Montreal artist Patrice Charbonneau, featuring a selection of new paintings and works on paper.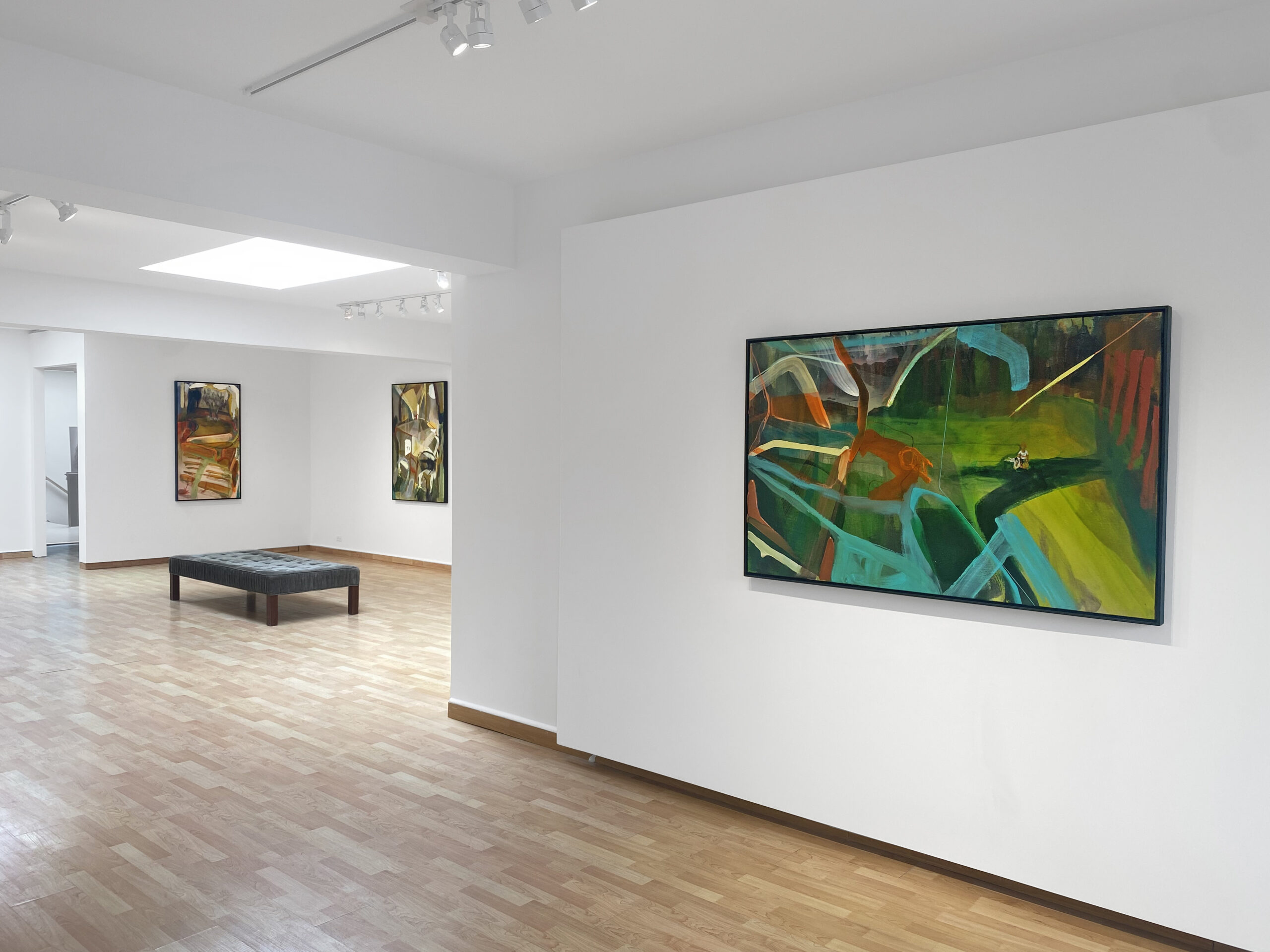 Patrice Charbonneau, Beyond Fragmentation
Secound Floor, Londale Gallery
How to we engage with lived spaces in an ever increasingly automatized world? 
For Patrice Charbonneau spaces that we live in are neither uniform nor random. Instead they are socially constituted, influenced by culture, habits, and our experiences. With his background in architecture, Charbonneau artistic practice is concerned with the ways space is imagined, appropriated, inhabited and adapted.
Using abstraction, he seeks to liberate his subject matter from a limited vision of what is evidently perceivable. The deliberate ambiguity in which he renders his compositions invites audiences to glimpse under the surface of what shapes our realities and experiences.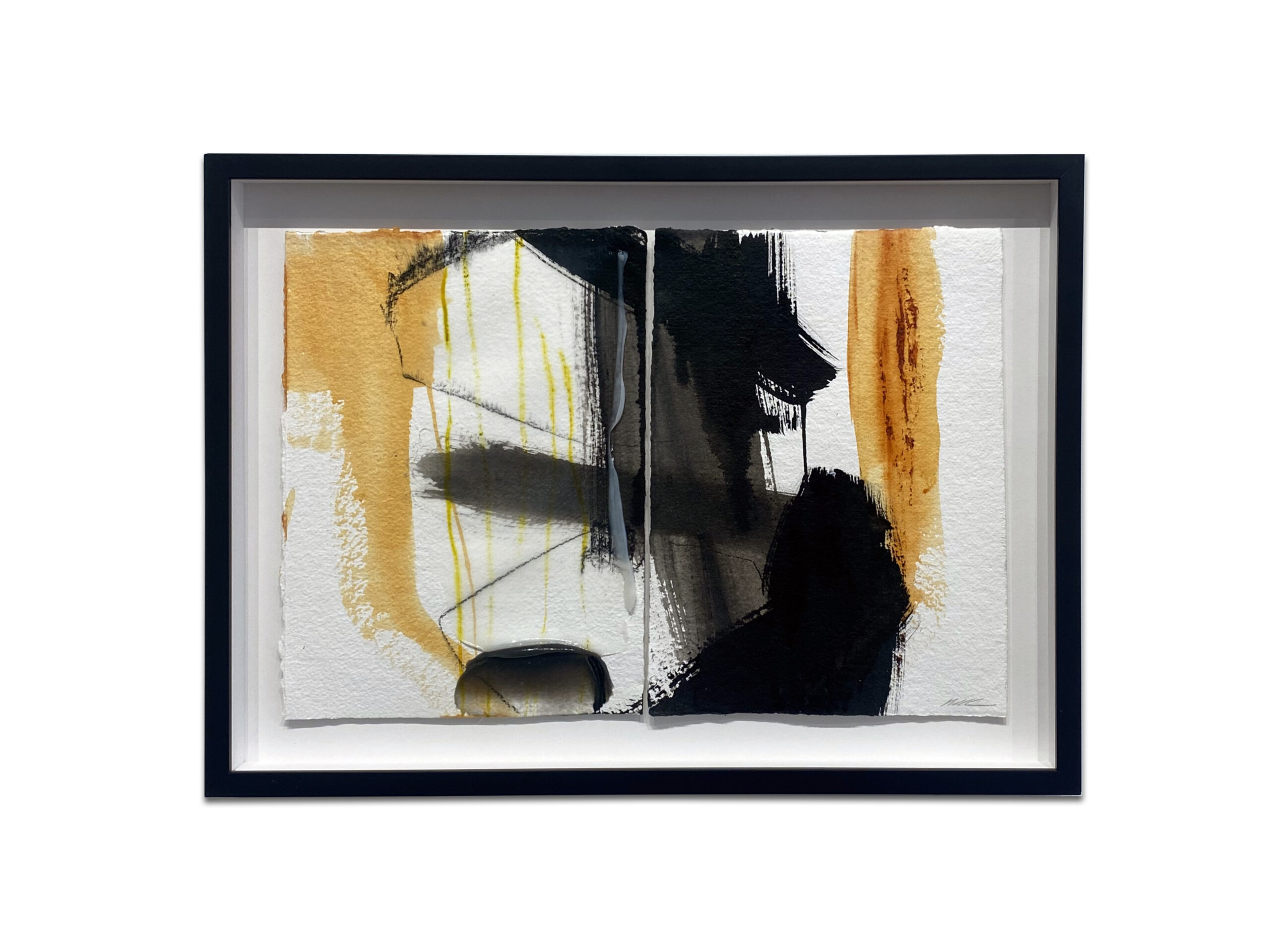 Étude pour Demi Sous-Sol, (Diptych)
2022
acrylic, ink and charcoal on St-Armand paper
15 x 22 inches
$2,500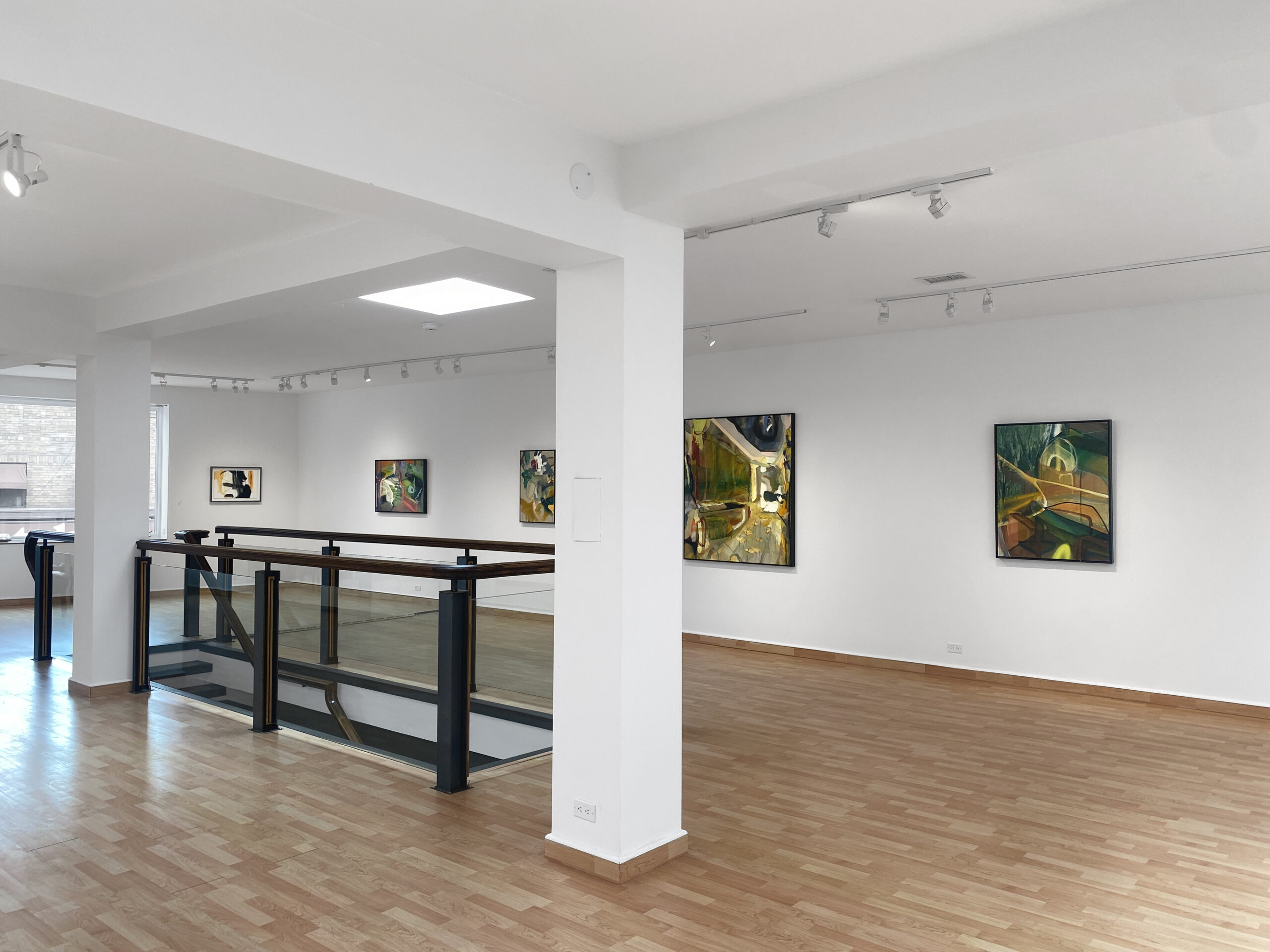 Patrice Charbonneau, Beyond Fragmentation
Secound Floor, Londale Gallery
Recently the term of social atomization has infiltrated contemporary social, cultural and political discourse.
Social atomization refers the process of people becoming increasingly disconnected from one another and their communities; whereby society is seen as being a collection of self-interested individuals, operating as separate atoms.
Rising concerns over the privileging of individualism and the ostensible erosion of communal experiences has intensified by technology. This can be observed in public spaces with people consumed by their devices, seemingly withdrawn from the physical environment and people around them. 
In a time where our everyday experiences are remediated through technology, how do we make sense of an increasingly fragmented experiences?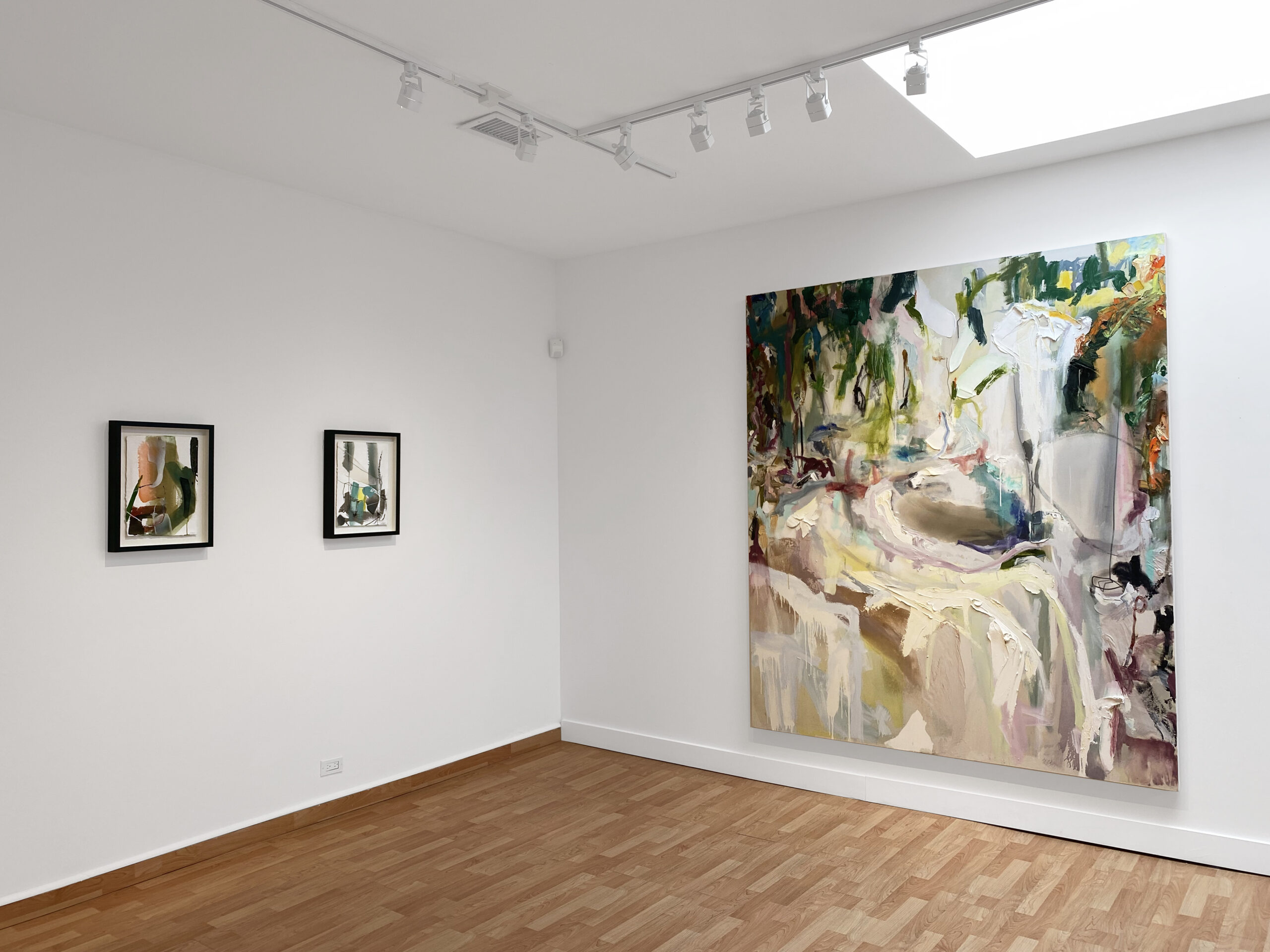 Patrice Charbonneau, Beyond Fragmentation
Secound Floor, Londale Gallery
Charbonneau's paintings prioritize forms and concepts to uncover a higher awareness of how our realities and experiences are shaped. His signature visual language and luscious pictorial surfaces seduces the viewer. His rich layering of paint and colourful glazes elicits a physical and material connection to his work. 
 Through this embodied exchange between the artist, the pictorial surface and the viewer, Charbonneau is able to shed light on the internal structures and schemas of perspectives that inform how we perceive our place and the world around us. He renders interior and exterior environments from multiple points of view. By deliberately playing with perspective, the artist seeks to shed light on the multiple ways personal and shared cultural memories intersect in these spaces.
Charbonneau's artistic practice sheds light on built spaces, which are perhaps frequently overlooked, to unearth how they form and shape our immediate realities.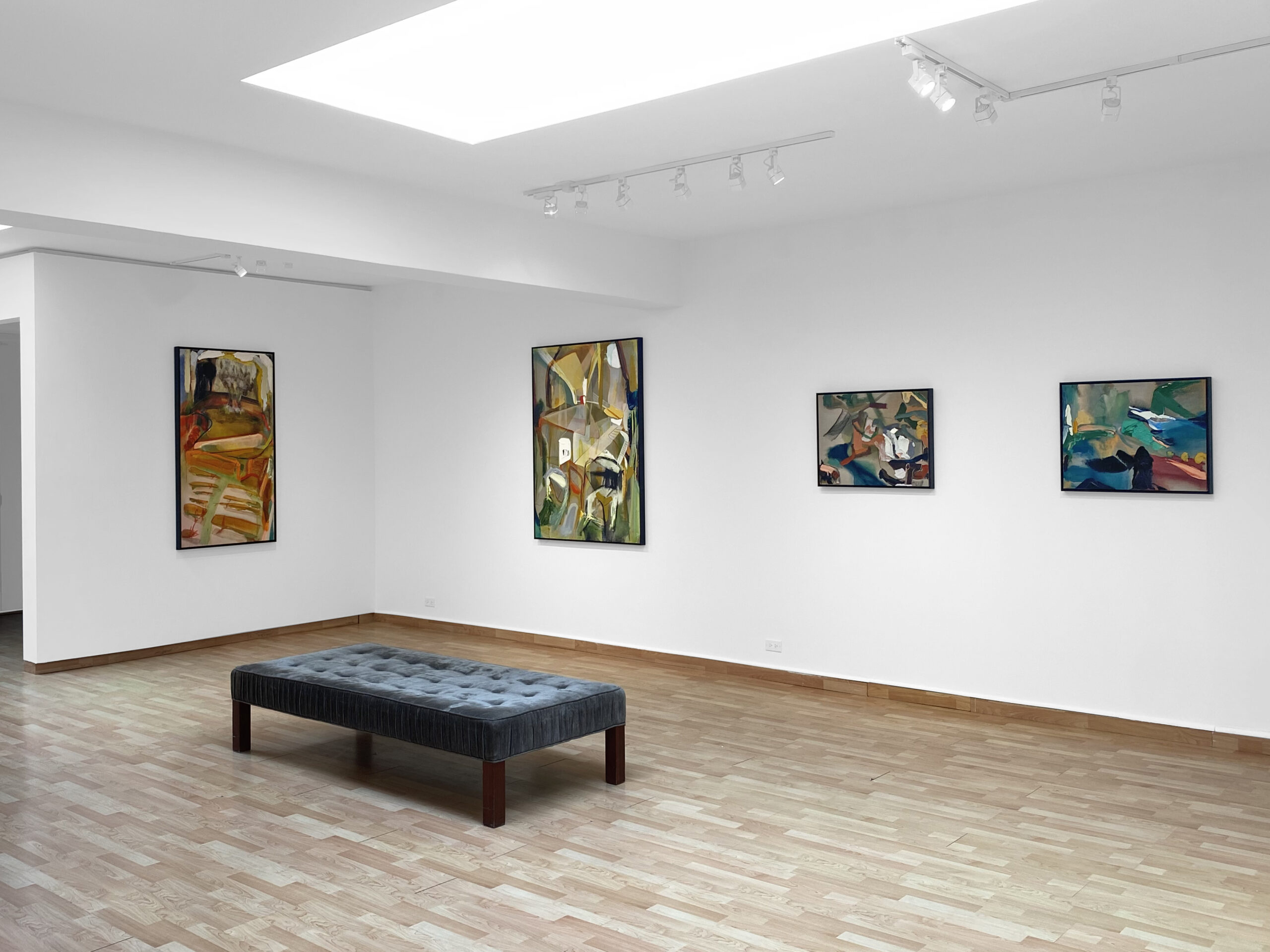 Patrice Charbonneau, Beyond Fragmentation
Secound Floor, Londale Gallery