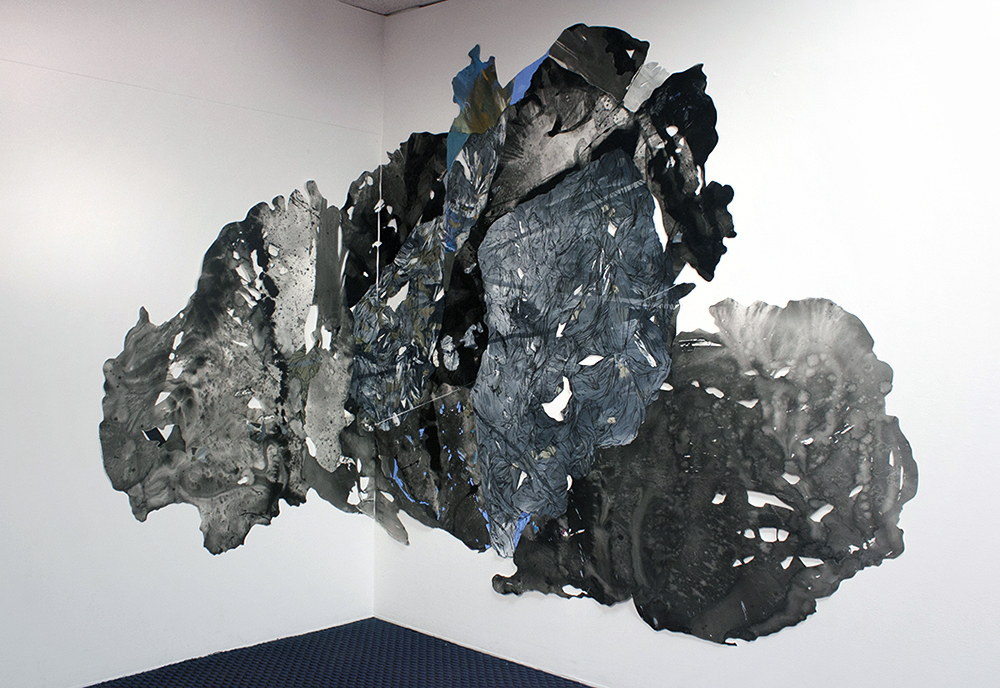 Katherine Tzu-Lan Mann
Overabundance
October 15 – November 13, 2016
Opening Reception –  Saturday October 15 from 2-5pm
Lonsdale Gallery presents Katherine Tzu-Lan Mann in Overabundance. This solo exhibition will be on view in the Upper Gallery from Saturday, October 15 – Sunday, November 13, 2016 with an opening reception on Saturday, October 15th from 2-5pm.
Katherine Tzu-Lan Mann's paintings feature both highly wrought, decorative elements as well as organic, chaotic forms, exposing the inherent paradox of the painting process. Mann begins each piece with stains of colour that are products of chance and accident. These early marks provide the building blocks for complex networks of imagery, coaxing from this organic foundation the development of diverse, decorative forms: braids of hair, details from Beijing opera costuming, lattice-work, sequined patterns. Although founded in adornment, these elements are repeated until they too, appear organic, even cancerous, as they at once highlight and suffocate the underlying ink stained foundation.
Tzu-Lan Mann holds an MFA from Hoffberger School of Painting, Maryland Institute College of Art and an Honours BA from Brown University. Her work has been exhibited and published across North America, Austria, England, France, Switzerland, and Taiwan. Tzu-Lan Mann's work is a part of collections in North America, Austria, and UAE.
HOLIDAY HOURS:
Closed December 23, 2023 - January 2, 2024
GALLERY HOURS
Wednesdays - Saturday
11am - 5pm
or, by Appointment
CLOSED LONG WEEKENDS