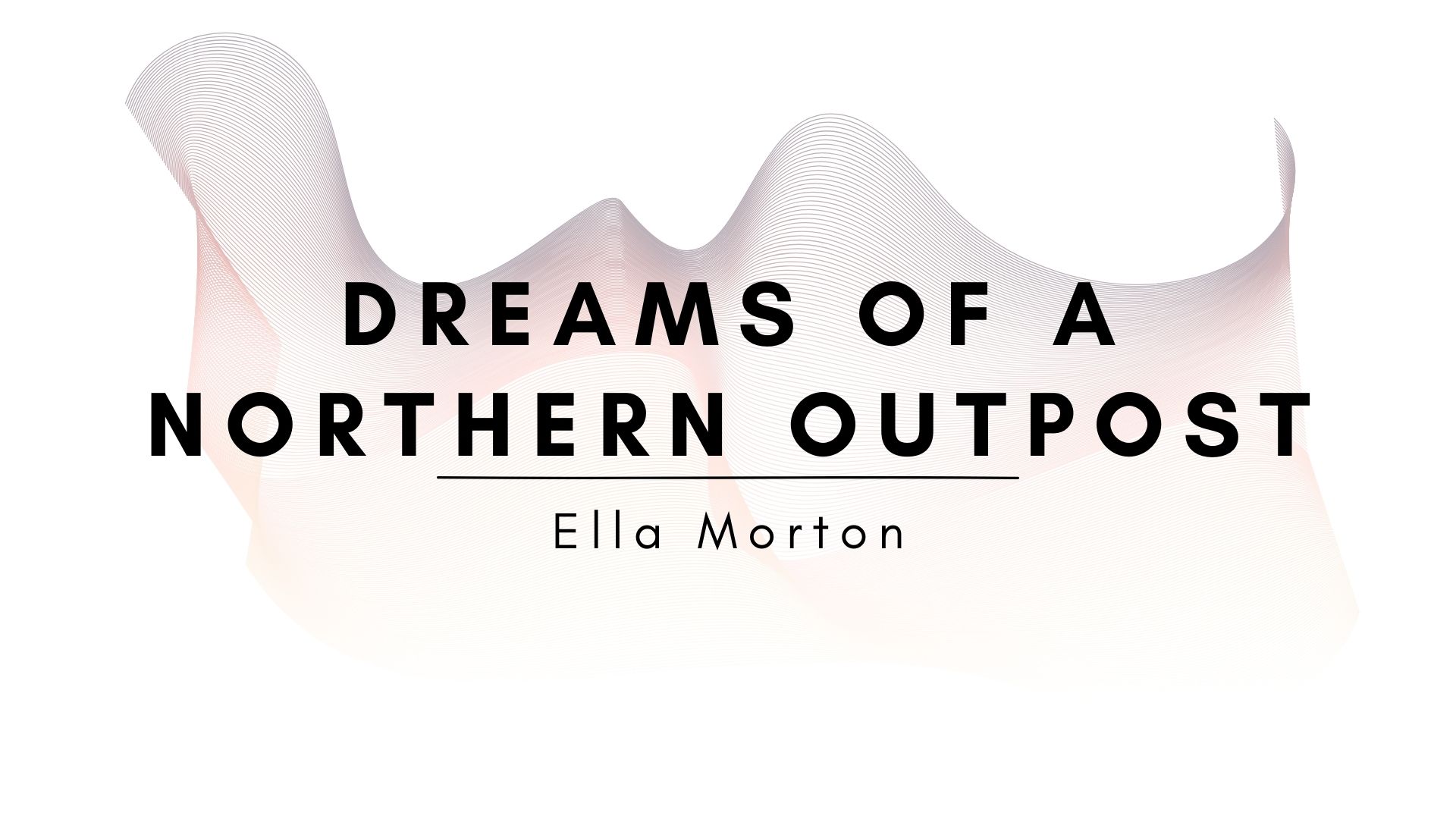 on view
May 21 – July 16, 2022
"what are we losing, in terms of our spiritual connection to the land, as the climate rapidly changes?"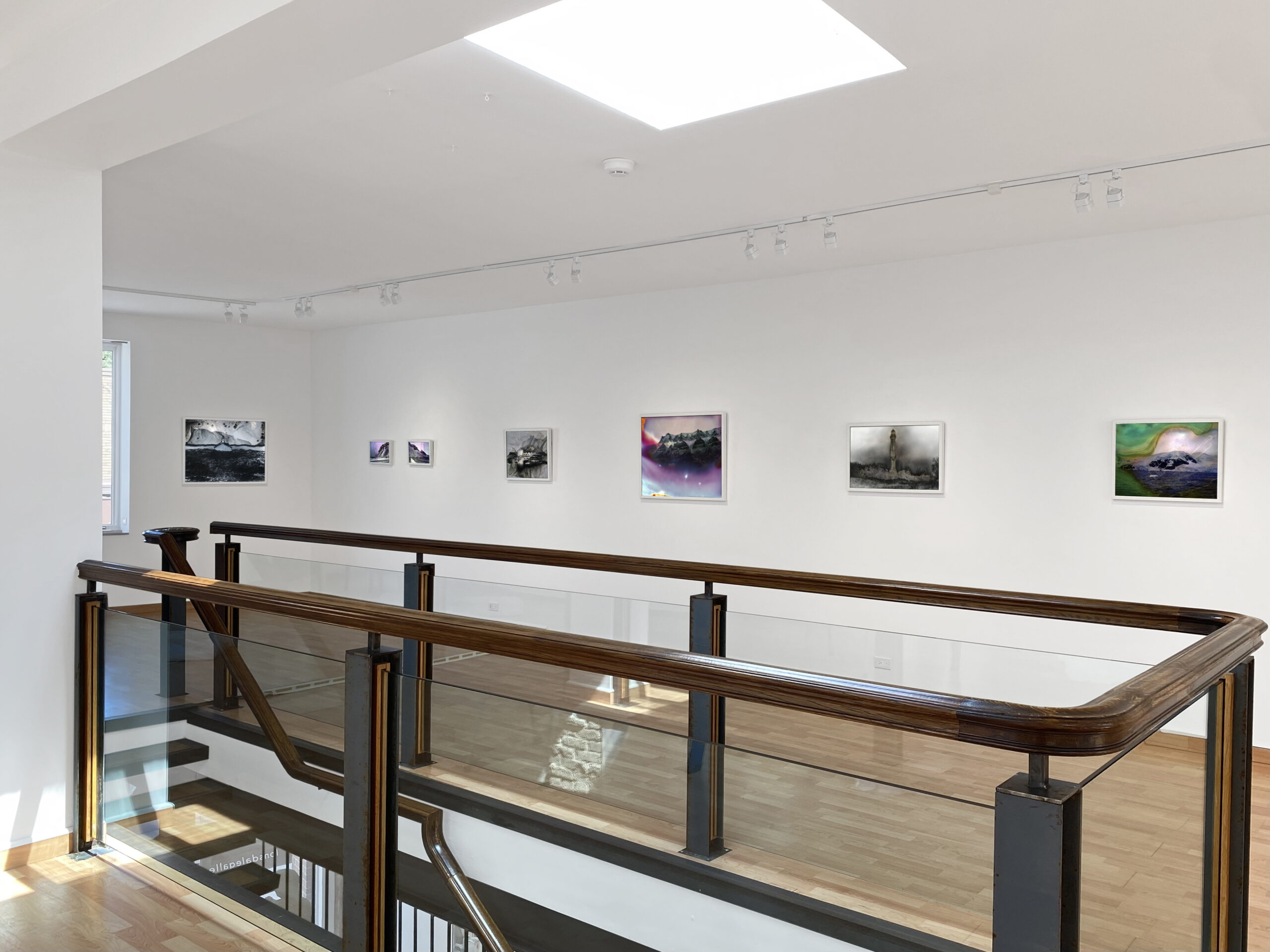 Ella Morton, Dreams of a Northern Outpost, Exhibition Views
Second Floor, Lonsdale Gallery
Lens based Canadian artist Ella Morton attention-grabbing photographs capture the sublime fragility of remote landscapes found in Nordic Europe and Canada. Presenting a selection of photographs from the artist's ongoing series The Dissolving Landscape (2016-2022), the exhibition investigates the effects of climate change on these distant northern regions. Morton creates her evocative images by employing experimental photographic techniques. What emerge are dynamic, almost surreal, compositions that express the spiritual power of the natural environment and lament its destruction. Her series offers the viewer a glimpse of these far away areas, which until recently, have generally existed in the imaginations of poets and explorers.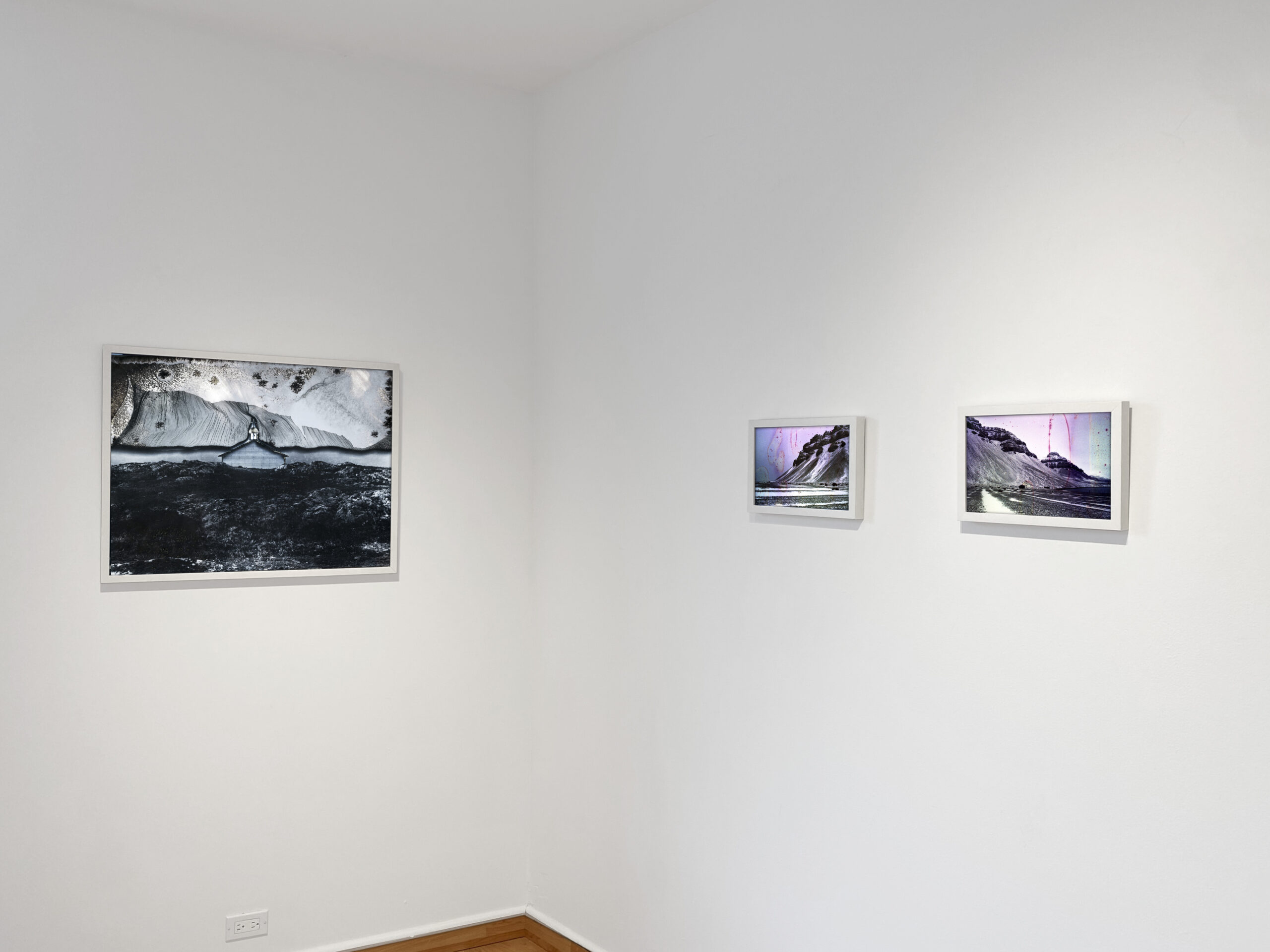 Ella Morton, Dreams of a Northern Outpost, Exhibition Views
Second Floor, Lonsdale Gallery
What makes Morton's photographs so compelling, is how she approaches her subject matter by employing experimental analogue photographic processes: such as, soaking large format film and Mordançage techniques. The artist's process involves soaking large format film in acidic solutions prior to exposure in order to degrade the emulsion and produce bold colourful chromatic effects. Likewise, her use of Mordançage, a black and white process that degrades the shaded areas of the silver gelatin and lifting the emulsion off the paper and creating ghostly veils and textures. These essentially 'destructive' techniques produce unique mesmerizing images that express the transcendent nature of the land.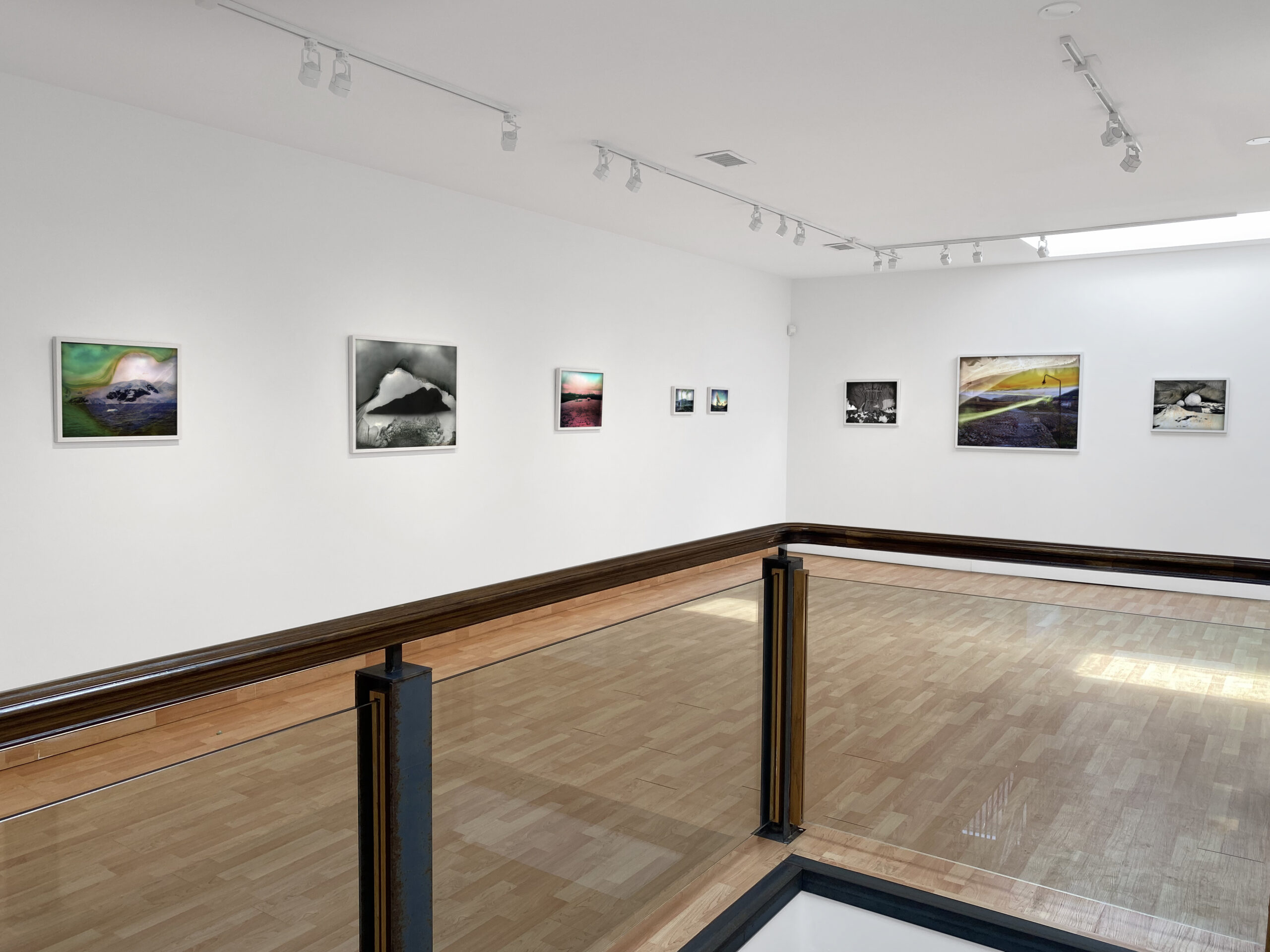 Ella Morton, Dreams of a Northern Outpost, Exhibition Views
Second Floor, Lonsdale Gallery
Morton's The Dissolving Landscape series began in 2016, while completing The Arctic Circle residency in Svalbard, Norway. Over the last 5 years, Morton's expedition-based practice has taken her across Canada, Scandinavia and Antarctica, completing several residencies and unique projects in the process. During her travels, Morton sought to capture the breadth of scenery and imagery of the North: the narrow trees in the boreal forests of Finland; the expansive beaches and rock formations of Iceland; and the diversity of unique architecture – quaint buildings and man-made structures – that stand in stark contract to the barren landscape in these remote sites.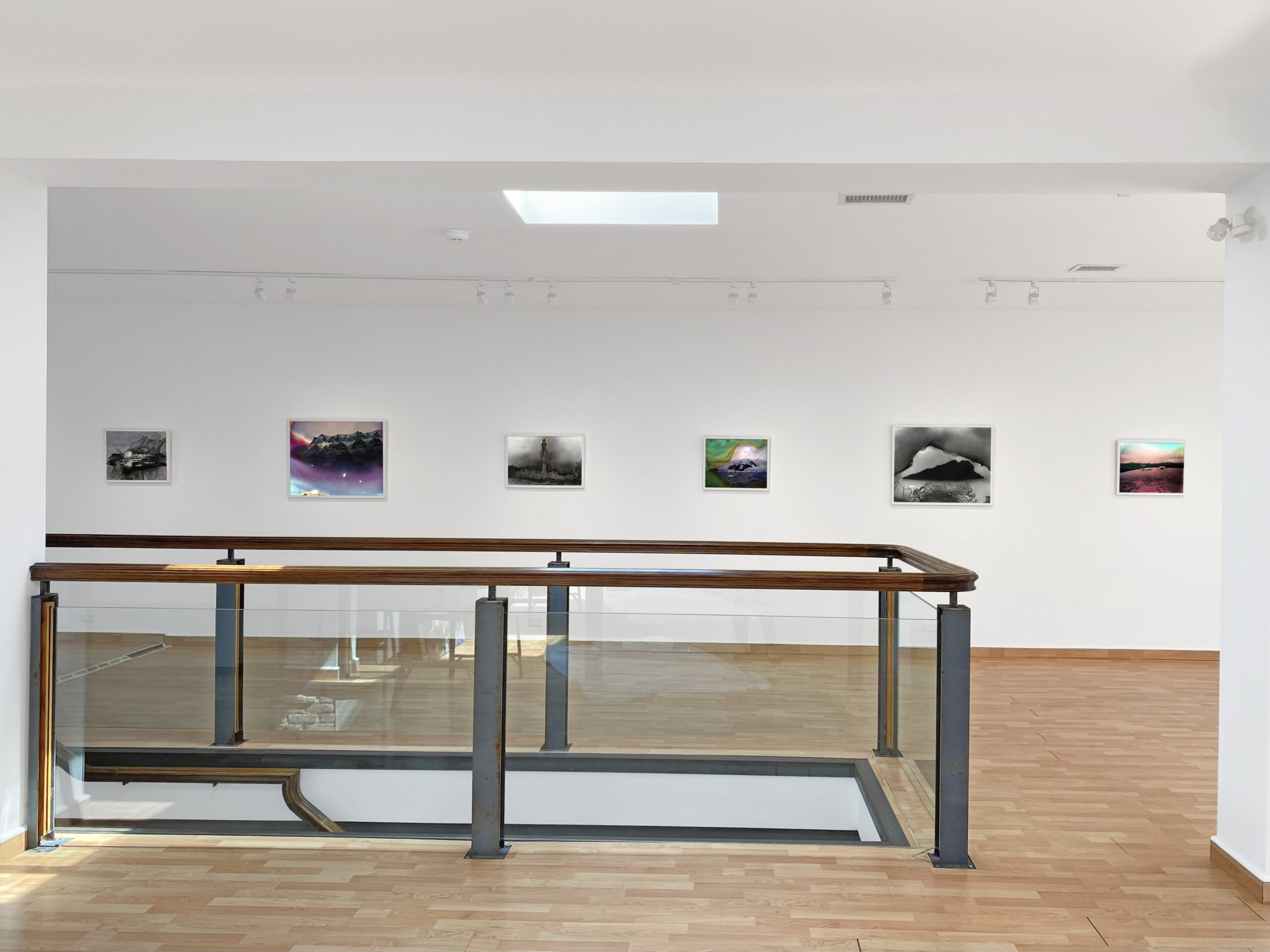 Ella Morton, Dreams of a Northern Outpost, Exhibition Views
Second Floor, Lonsdale Gallery
The artist's visually arresting photographs draws attention to the complex relationship between humanity and the landscape; one, mired within a tangled web of veneration and exploitation. Turning the camera outward, Morton sheds light on climate change, as the defining crisis of our time. Northern communities, especially, have been experiencing it for decades. Regardless of where one might live in the world, its global impact and the irreversible effects to our ecosystems, can no longer be ignored.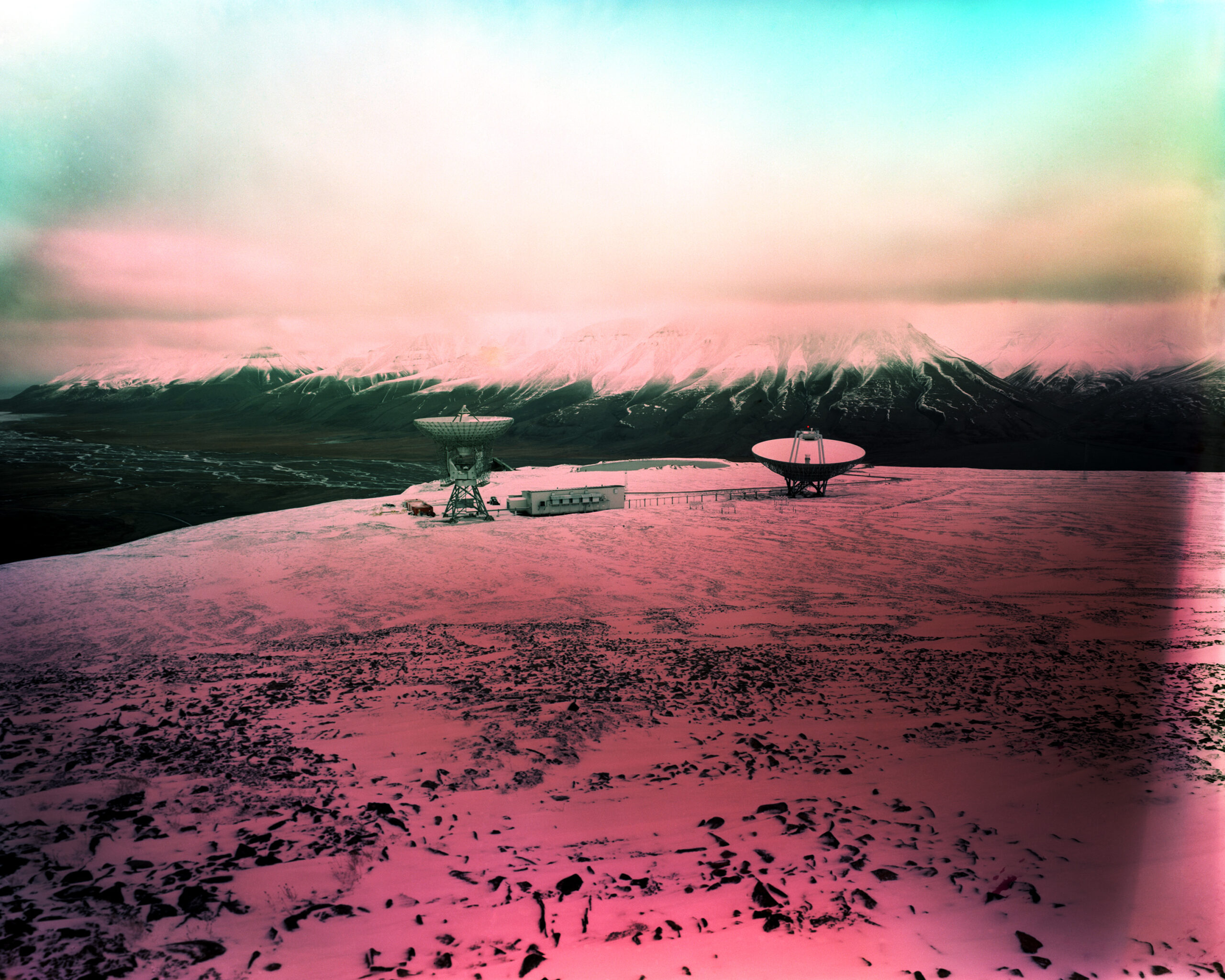 Satellite Dishes
2016
lightjet print from altered 4×5 film
edition of 5
16 x 20
$900

ELLA MORTON (she/her) is a Canadian visual artist and filmmaker living in Tkarón:to/Toronto. Her expedition-based practice has brought her to residencies and projects across Canada, Scandinavia and Antarctica. Working primarily with lens-based media, she uses experimental analogue processes to capture the sublime and fragile qualities of remote landscapes. She has exhibited her work internationally, including shows at Foley Gallery (New York), Contemporary Calgary (Calgary), Galérie AVE (Montréal), Idea Exchange (Cambridge), the Center for Fine Art Photography (Fort Collins, CO), Photographic Center Northwest (Seattle), the Alternator Centre for Contemporary Art (Kelowna) and Hanstholm Art Space (Denmark). Her work has been featured in a variety of publications including the NPR Picture Show, Better Photography Magazine, Analog Forever Magazine, Lenscratch, the Toronto Star and the British Journal of Photography.