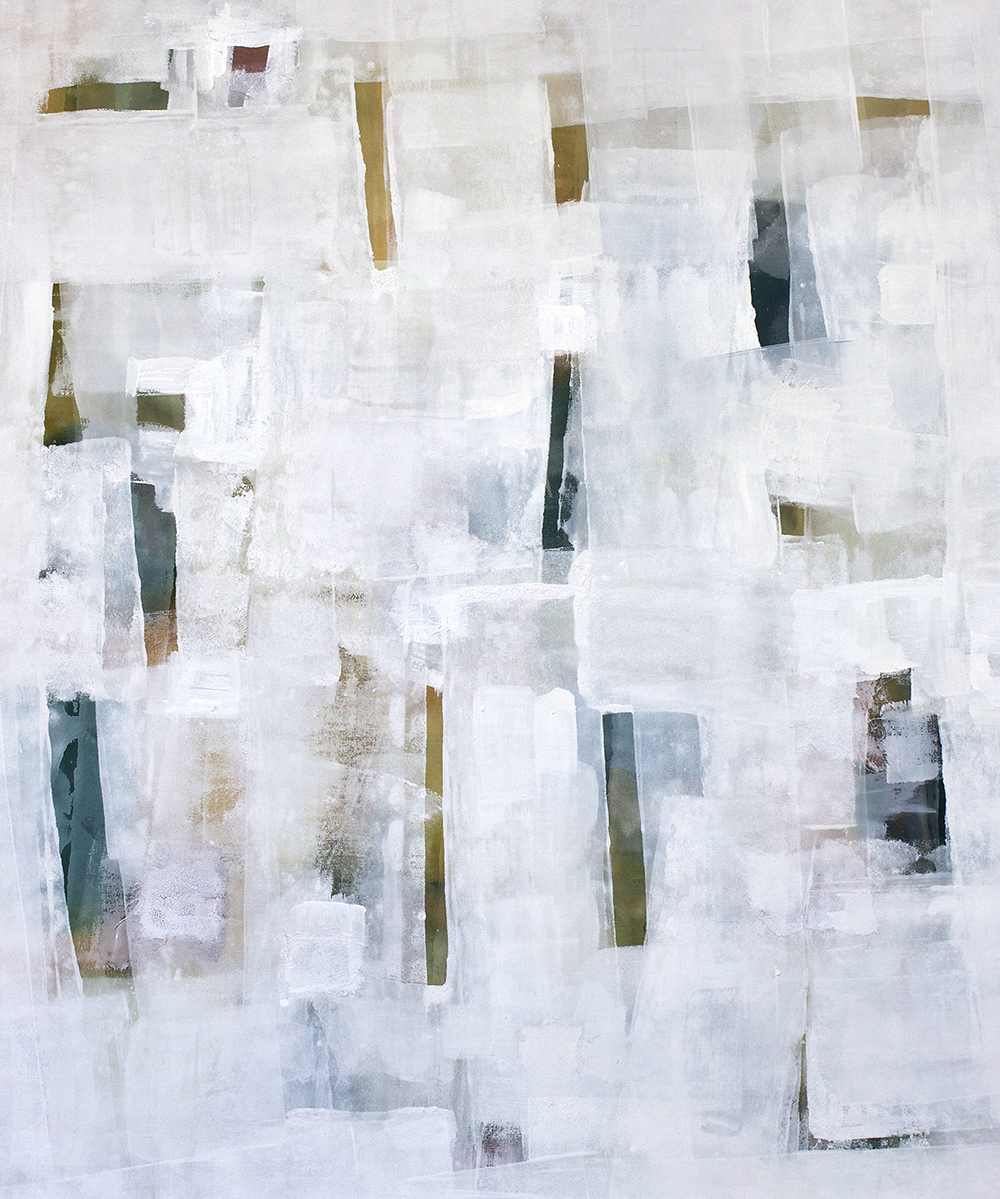 Pedie Wolfond
Solo Exhibition
September 1 – November 22, 2015
Painting for Pedie Wolfond is a meditative act.  Wolfond paints her enormous canvases on the floor of her studio, kneeling, reaching, and stretching to methodically apply layers of acrylic washes to the surface.  Wolfond says she often visualizes a painting before she begins as she floods the surface with luscious and vibrant hues.
Beginning her painting career in the 1950s, Wolfond's work came of age with the Colour Field and Abstract Expressionist movements.  Throughout her 60 years of painting she has maintained a language of luminous depth and dancing veils of colour as she continues to challenge her explorations in paint.  Influenced by the English painter, J. M. W. Turner (1775-1851) who was known for his ability to create light within his canvases, Wolfond identifies with this concept as her finished works radiate with rhythmic tones, appearing to glow from within.
Continuing her series Whiteout, Wolfond begins with a carefully planned and colourful painting then applies thin and thick layers of white paint igniting a new gesture which highlights moments of focused energy.  Wolfond's paintings are an indulgence for the eyes and the soul.
HOLIDAY HOURS:
Closed December 23, 2023 - January 2, 2024
GALLERY HOURS
Wednesdays - Saturday
11am - 5pm
or, by Appointment
CLOSED LONG WEEKENDS